| | |
| --- | --- |
| news.uthscsa.edu | April 07, 2022 |
UT Health San Antonio schools receive national recognition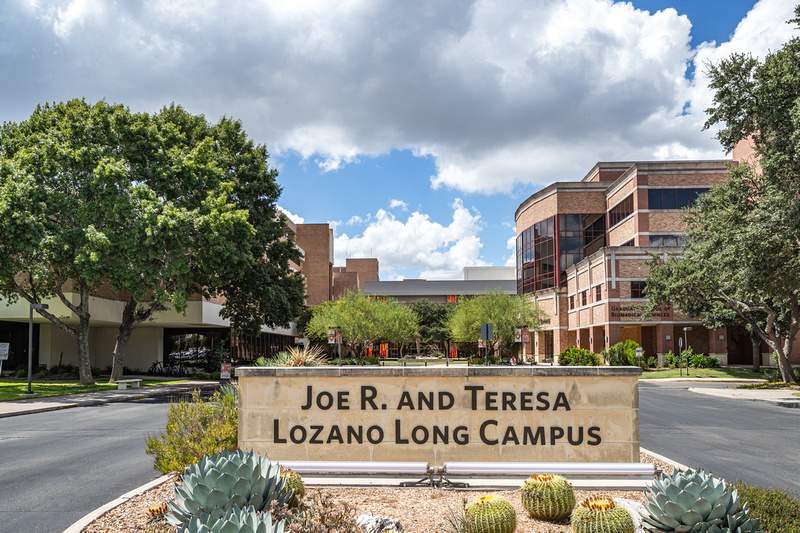 UT Health San Antonio's schools continue to garner national attention for excellence in research, education and diversity. Recent rankings from the U.S. News and World Report's list of best graduate schools confirm that the university's programming is among the best in the country.
Read More
Barshop Institute research could help treat diabetes and obesity

Scientists from UT Health San Antonio have discovered a mechanism to inhibit a liver enzyme in obese mice that decreases appetite and increases energy expenditure in fat tissues, resulting in weight loss. The finding, published in Cell Metabolism, could assist development of a drug to treat metabolic disorders like diabetes, which afflicts more than 37 million Americans.

Learn More
Study finds Black patients with cancer fare worse with COVID-19

A recent study led by Mays Cancer Center investigators and published in JAMA Network Open found that Black patients with cancer experienced significantly worse outcomes after a COVID-19 diagnosis than non-Hispanic white cancer patients, and that structural racism, rather than disease, led to the inequities.

Read More
UT Health San Antonio offers free program for people with aphasia

News of actor Bruce Willis' aphasia diagnosis is drawing attention to a condition that affects a person's ability to communicate. The School of Health Professions' Department of Communication Sciences and Disorders is hosting a summer program to help people with aphasia improve their communication skills.

Learn More
Viva Science SA returns to the Witte Museum April 9

UT Health San Antonio's Graduate School of Biomedical Sciences is once again hosting its annual family-friendly event this Fiesta with hands-on science activities for all ages. The free event is designed to make science accessible and to showcase the importance of programs in science, technology, engineering and math.

Learn More
Podcast shares stories of dementia care challenges

Texas Public Radio's "Twenty-Four Seven: A Podcast About Caregiving" presents personal stories and advice about caring for a loved one experiencing dementia. In the most recent episode, Rev. Cynthia Huling Hummel shares her journey of living with Alzheimer's after being diagnosed with the disease at age 49. Catch up before the final episode airs April 15.

Listen Now
Bring your whole family to Viva Science SA
Come to the Witte Museum this Saturday, April 9, from 9 a.m. to 3 p.m. for a free, family-friendly event featuring a science poster fair and science-themed art. The event is hosted by UT Health San Antonio's Graduate School of Biomedical Sciences with support from community partners.
Learn More
Keeping you informed about the latest in research, patient care and academics at The University of Texas Health Science Center at San Antonio, also called UT Health San Antonio.
Produced by Marketing, Communications and Media.
Copyright © 2022 - UT Health Science Center at San Antonio, 7703 Floyd Curl Dr., Mail Code 8037, San Antonio, TX 78229. All rights reserved. Story ideas can be sent to communications@uthscsa.edu.

If you no longer wish to receive News from UT Health San Antonio, please unsubscribe using the link below.