| | |
| --- | --- |
| news.uthscsa.edu | September 23, 2021 |
Alzheimer's Disease Research Center to transform care and seek cures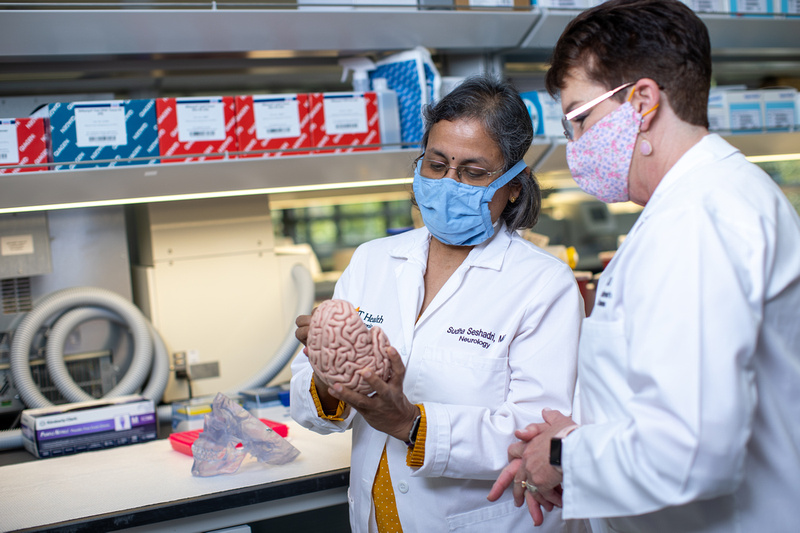 The Glenn Biggs Institute for Alzheimer's and Neurodegenerative Diseases at UT Health San Antonio is bringing expert care to Texas as the state's only National Institute on Aging-designated Alzheimer's Disease Research Center. This designation will be transformational as researchers seek cures and provide the best possible care to the families of South Texas and throughout the state.
Details Here
Caring for Brianna

Brianna Garcia wondered why her heart raced when she exercised and why she was tired all the time. Her doctor in Laredo referred her to a team of specialists at UT Health San Antonio. Six weeks of care followed at University Hospital where experts in multiple disciplines unraveled the teen's medical mystery.

Read More
Keeping you informed about the latest in research, patient care and academics at The University of Texas Health Science Center at San Antonio, also called UT Health San Antonio.
Produced by Marketing, Communications and Media.
Copyright © 2021 - UT Health Science Center at San Antonio, 7703 Floyd Curl Dr., Mail Code 8037, San Antonio, TX 78229. All rights reserved. Story ideas can be sent to communications@uthscsa.edu.
If you no longer wish to receive News from UT Health San Antonio, please unsubscribe using the link below.