| | |
| --- | --- |
| Volume 3 Issue 3 | October 01, 2020 |
Remembering Dr. John Littlefield
In service to the betterment of health science faculty for over 40 years, John Littlefield, PhD, is remembered as an inspiring pioneer, impactful mentor, and a faithful friend.
READ MORE
Employee Flu Shots

It is especially important to get a flu vaccination this year. UT Health San Antonio offers employees multiple ways to receive their flu shot.

READ MORE

Make an Impact

Your contributions to the 2020 State Employee Charitable Campaign (SECC) will make such a big impact on the lives of those in need.

READ MORE

Lecture Series

Dr. Christine Drennon presents Mi Barrio, Mi Salud: How Our Neighborhoods Came to Determine Our Health on Oct. 8th.

READ MORE
2019 Issue of Salute
Salute is the official magazine for the alumni and friends of the School of Dentistry at The University of Texas Health Science Center at San Antonio. Read and share inspiring stories highlighting our dental alumni, faculty and students who are revolutionizing education, research, patient care and critical services in the communities they serve.
READ MORE
Take a look at all of our upcoming events and never miss out again!
READ MORE
UT Health San Antonio School of Dentistry

7703 Floyd Curl Drive
San Antonio, TX 78229
210-567-7000 | dental.uthscsa.edu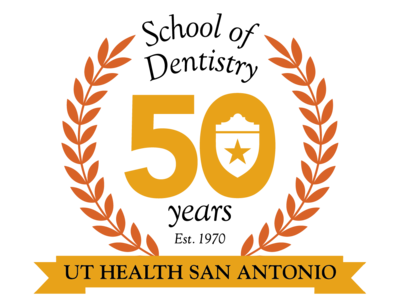 You are receiving this email because you are a part of the School of Dentistry at The University of Texas Health Science Center at San Antonio's community. If you no longer wish to receive these emails, please unsubscribe using the link below. © 2020