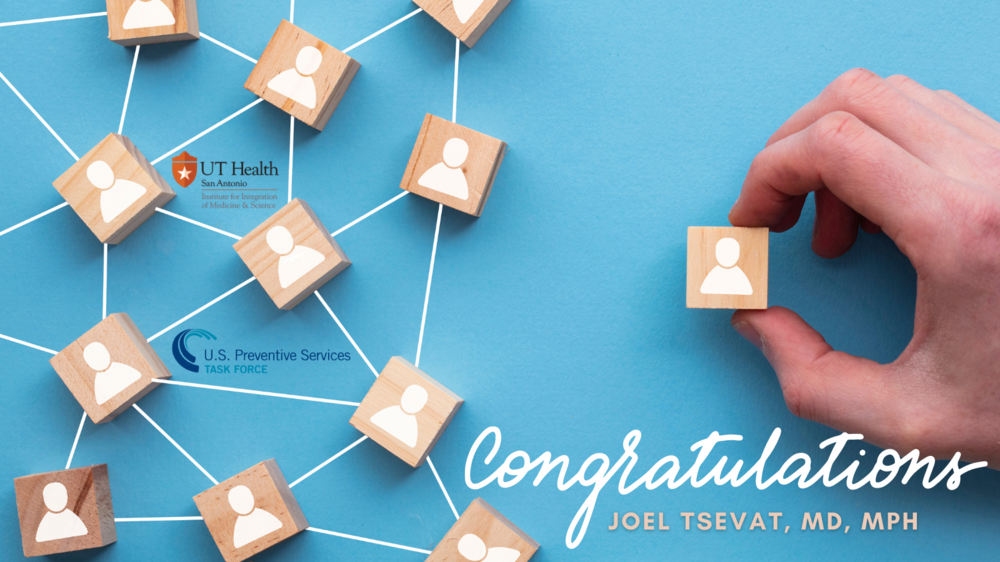 Joel Tsevat, MD, MPH, professor of medicine at The University of Texas Health Science Center at San Antonio, has been appointed to the U.S. Preventive Services Task Force. The task force is an independent, volunteer panel of national experts in disease prevention and evidence-based medicine. It works to improve the health of people nationwide by making evidence-based recommendations about clinical preventive services.
"I am honored to be selected, because this is an opportunity to impact preventive services and make a difference in the health of our patients in South Texas and nationally," Tsevat said.
Translational Science Training (TST) Program
Predoctoral & Postdoctoral Fellowships Available!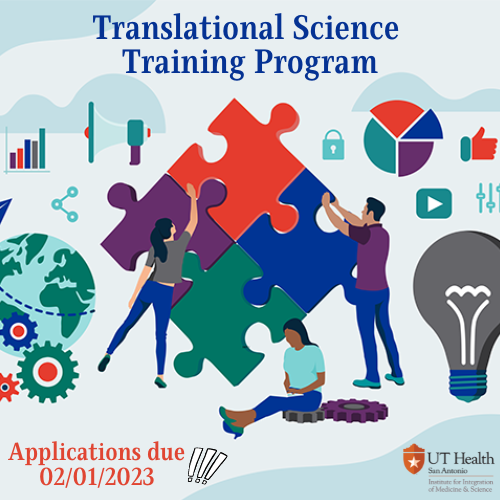 The goal of the Translational Science Training (TST) Program at UT Health San Antonio is to enhance the quality and scope of the predoctoral and postdoctoral research experience by offering stipend, travel, and tuition & fees support in combination with interdisciplinary research training and mentorship in Translational Science. This program is a benefit for both you and your mentor!
Application Deadline: February 1st, 2023
Anticipated Start Date: Fall 2023


Clinical Trials Pilot Project Program
LSOM Office for Research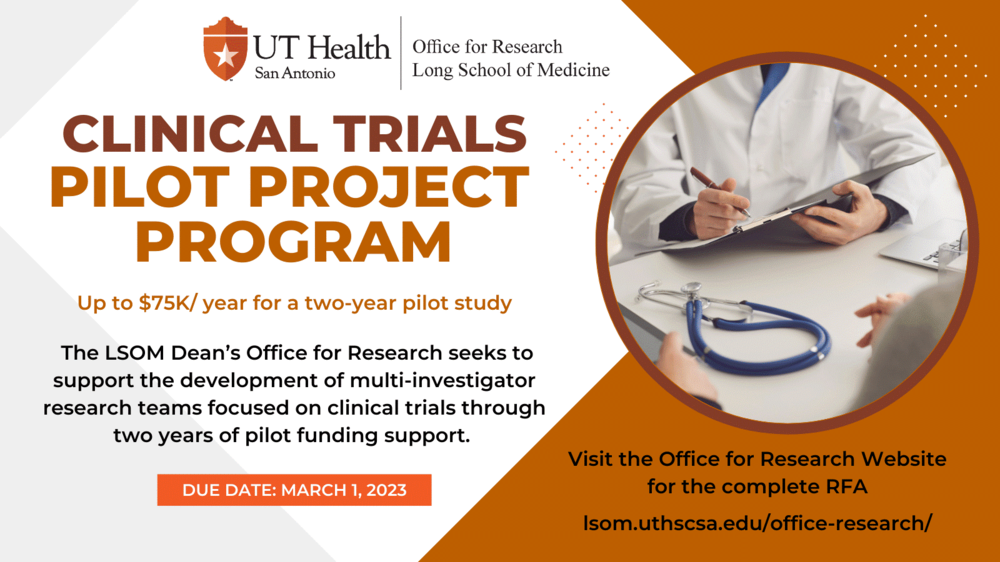 The Office for Research in the School of Medicine is supporting Clinical Trials Pilot Projects with up to $75k per year for two years of funding. We are committed to expanding the impact of clinical trials research through multi-investigator teams that create new knowledge, treatments, and patents. To embrace team collaboration, the multi-investigator team should consist of a primary investigator, co-investigator, and wherever appropriate involve a LSOM leaner such as an advanced medical student or resident/fellow.
Application due date: Wednesday, March 1, 2023


Small Project Grants
IIMS Community Engagement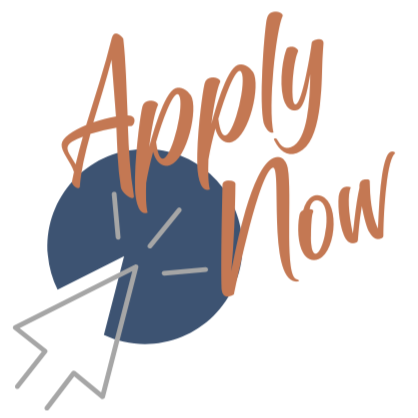 IIMS Community Engagement Small Project Grants
The IIMS and the UTSA College for Health, Community, and Policy (HCaP) are seeking proposals for one-year Community Engagement Small Project Grants Program. Our goal is to promote, develop, and expand community and academic research partnerships for the translation of science from basic discovery to clinical practice, to public health benefit. Funds may be used to develop or expand collaborative projects in one or more of these areas:
1. Community-engaged research or assessment
2. Education or training
3. Dissemination of research results, program features, or policy implications
Applications are due on March 1, 2023, at 5pm.
For more information about CE Small Project Grants program go here.


2023 Community Grant Program
Parkinson's Foundation

As a reminder the Parkinson's Foundation is accepting applications for the 2023 Community Grants Program. Parkinson's Foundation community grants support health, wellness and education programs that address unmet needs in the Parkinson's community.
The Foundation will award $1 million in community grants in the 2023 grant cycle, ranging from a minimum of $10,000 to a maximum of $25,000 per grant recipient; grant requests for under $10,000 will be considered on a case-by-case basis.
The deadline to submit an application is Tuesday, January 31, 2023 (11:59 pm ET). For more information on this grant opportunity and general information on the Community Grant program please visit our website using the link below.
https://www.parkinson.org/resources-support/community-grants


Team Science Leadership Scholars Program (LSP) in Women's Health, Autoimmune and Immune-Mediated Diseases
Funding Opportunity Announcement (FOA) Number: RFA-AMPAIM-LSP-22-001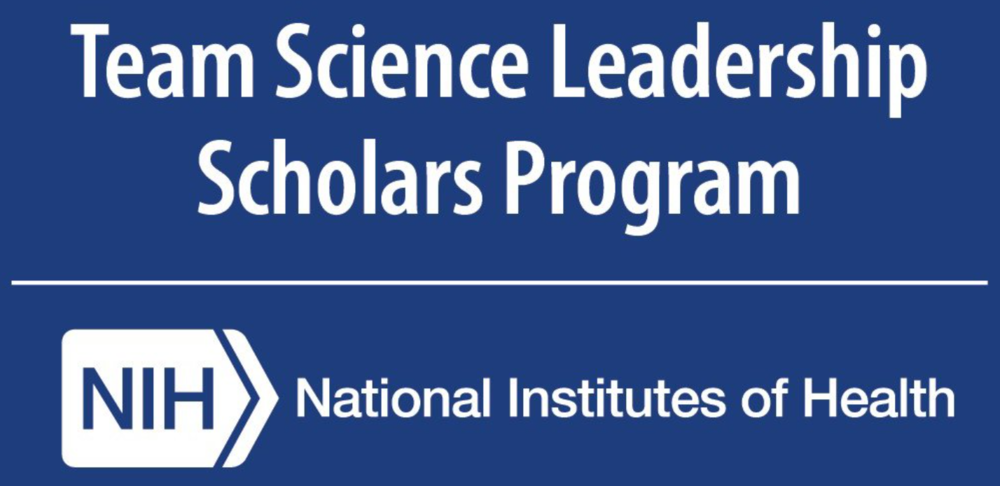 In a September 2022 Director's Letter, NIAMS and the NIH Office of Research on Women's Health (ORWH) announced a pilot program to support and train research scholars by helping them acquire and hone team science leadership and mentoring skills. The Team Science Leadership Scholars Program (LSP) in Women's Health, Autoimmune and Immune-Mediated Diseases is now accepting applications. The LSP is funded by ORWH and embedded within the Accelerating Medicines Partnership® Autoimmune and Immune-Mediated Diseases (AMP® AIM) program. This joint initiative aligns NIAMS' goal of supporting team science and collaboration with ORWH's vision of preparing leaders in women's health research.


Please refer to the funding opportunity announcementfrom the Oklahoma Medical Research Foundation for further information and instructions on how to apply. Deadline: February 20, 2023, 5:00 PM ET 
Tri-State Parkinson's Symposium
Parkinson's Foundation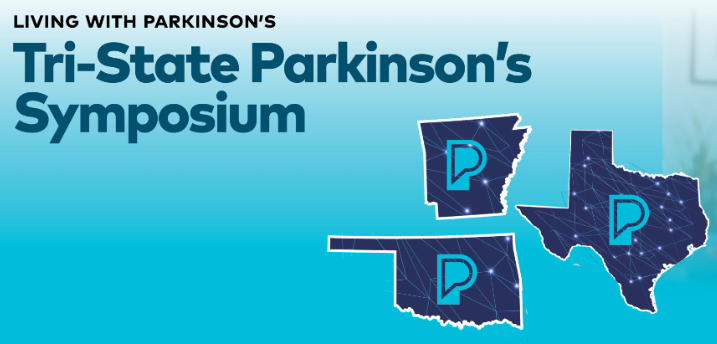 The Parkinson's Foundation will be holding the Tri-State Parkinson's Symposium. Speakers will be some of our very own UT Health SA Neurologists!
This program is free of charge and is open to the community and all who are affected by Parkinson's (you must register to attend). In-person & virtual (Zoom) attendance options are available.
Friday, January 27, 2023 from 1:00 pm – 3:45 pm CST


Annual Community Service Learning Conference
Mental Health is Public Health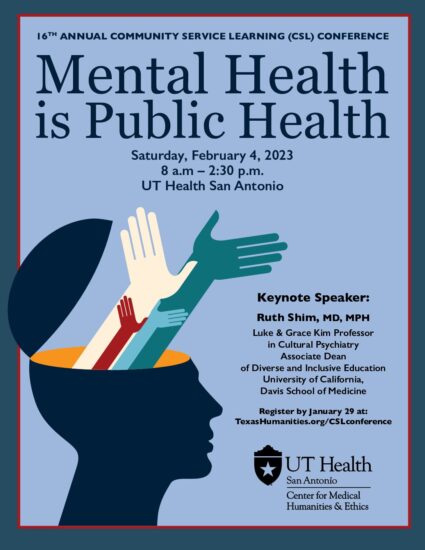 On February 4, 2023, join us for the 16th Annual Community Service Learning (CSL) Conference "Mental Health is Public Health."
The conference is free, but registration is required. Register online by Jan. 29.
This conference brings together members of our community interested in service-learning to learn how to put ethics into action and become community-connected healthcare providers. We'll focus on addressing mental health as a public health issue, as well as:
Hear from Keynote Speaker Ruth Shim, MD, MPH, Associate Dean of Diverse and Inclusive Education University of California, Davis School of Medicine
- FREE lunch and presentation by Plenary Speaker Trina Ita, Associate Commissioner Mental Health and Substance Use Programs, Texas Health and Human Services Commission
- Participate in skill-building workshops
- Showcase CSL projects through students' poster presentations
- Network with community partners


Seminars in Translational Research (STRECH) 
Free Virtual Seminar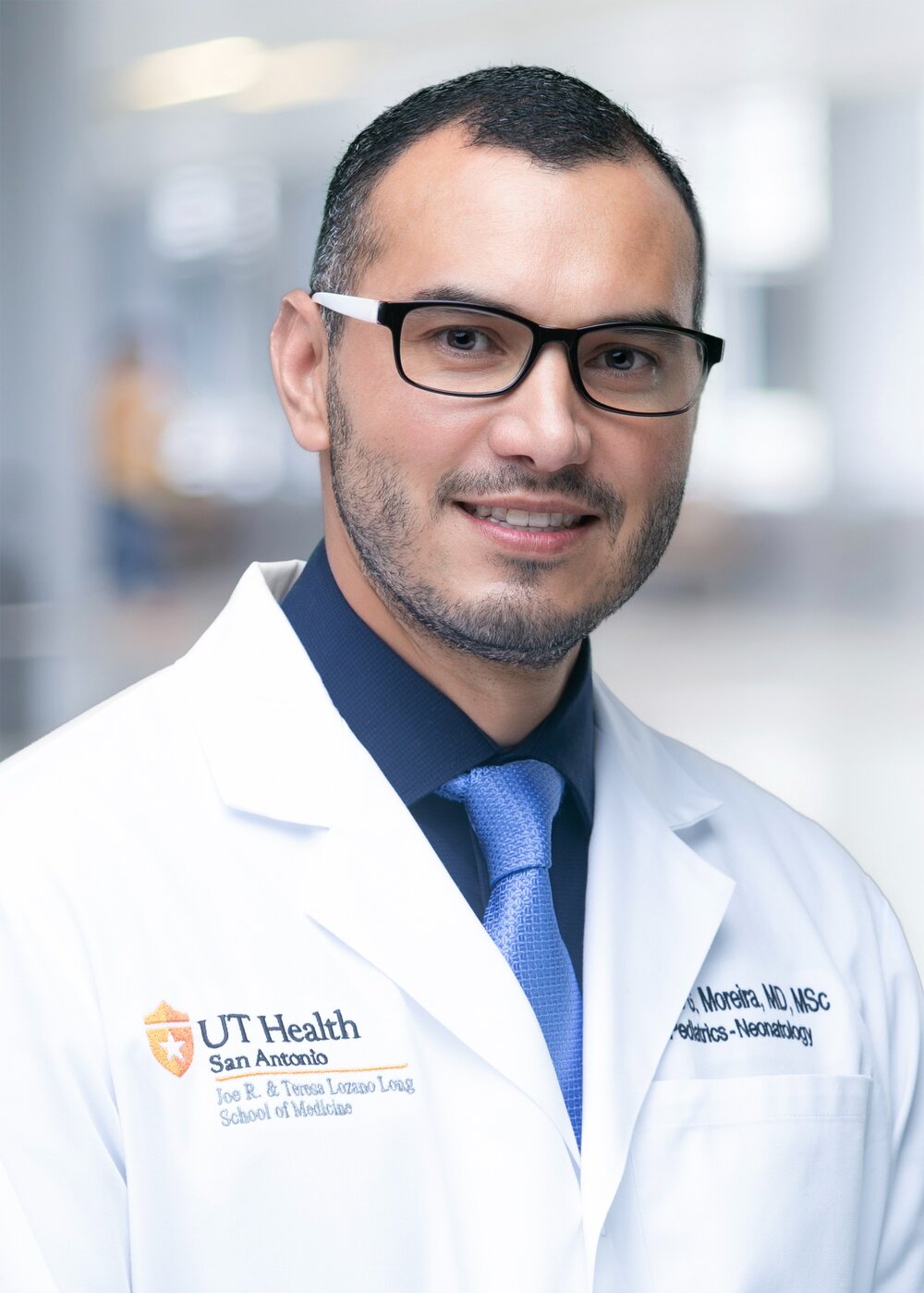 Join us for Seminars in Translational Research (STRECH)
Development of a Peripheral Blood Transcriptomic Gene Signature to Predict Bronchopulmonary Dysplasia
Presented by Alvaro Moreira, MD
Director, Neonatal Regenerative and Precision Laboratory Director, Physician Assistant Neonatology Residency Co-Director, Neonatal Nutrition and Bone Institute
Bronchopulmonary dysplasia (BPD) is the most common lung disease of extreme prematurity, yet mechanisms that associate with or identify neonates with increased susceptibility for BPD are largely unknown. Combining artificial intelligence with gene expression data is a novel approach that may assist in better understanding mechanisms underpinning BPD. Objective: Develop an early peripheral blood transciptomic signature that can predict preterm neonates at risk for developing BPD.
Virtually Friday, February 17th from 9:00AM - 10:00AM


UT School of Public Health Speaker Series
Lunch provided following presentation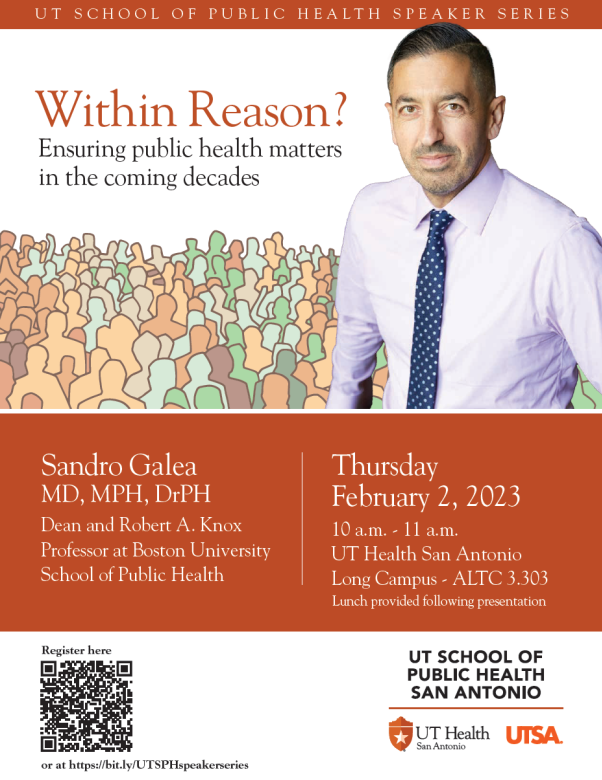 Within Reason? Ensuring public health matters in the coming decades
Presented by Sandro Galea MD, MPH, DrPH
Dean and Robert A. Knox Professor at Boston University School of Public Health
Hosted by UT School of Public Health
Thursday February 2, 2023
10:00AM-11:00AM
UT Health SA
Long Campus - ALTC 3.303
Center for Leading Innovation & Collaboration




News Roundup

CTSA ANSIBLE




Clinical & Translational Science Awards Program