2023 Public Health Camp
Apply Now!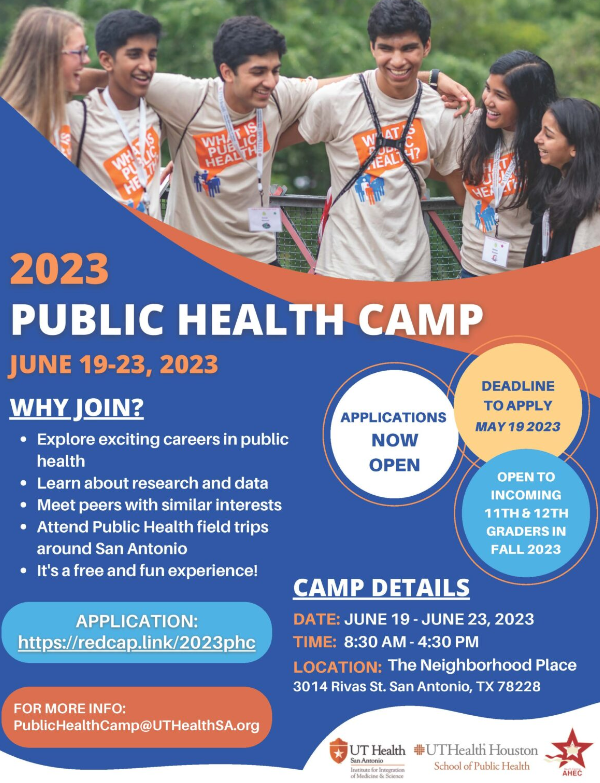 Since 2011, the Institute for Integration of Medicine & Science, South Central Area Health Education Center (AHEC), UTHealth Houston School of Public Health have partnered to plan and deliver a free week long, summer Public Health Camp for area high school students. The overall goal for the camp is to increase the future public health and biomedical workforce capacity by building student awareness and knowledge of population health related professions. Throughout the week, the Public Health Camp identifies and focuses on the 10 Essential Public Health Services that provide the core public health functions of assessment, policy development, and assurance.
Now accepting applications for the 2023 Public Health Camp HERE!
Application deadline May 19, 2023
Camp Details
Date: June 19 - June 23, 2023
Time: 8:30AM - 4:30PM
Location: The Neighborhood Place
3014 Rivas St. San Antonio Texas 78228