| | |
| --- | --- |
| news.uthscsa.edu | May 05, 2022 |
NIH-funded study will help dentists make better treatment decisions to improve oral health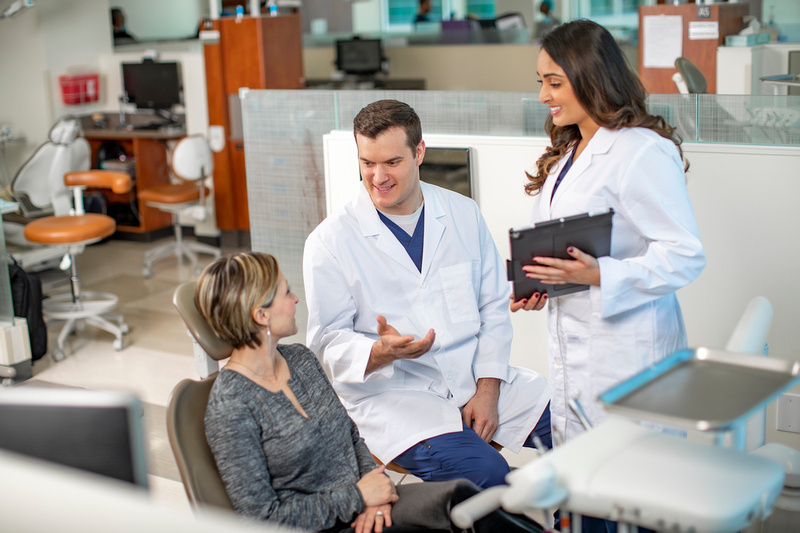 The National Institutes of Health has awarded a $2.4 million grant to UT Health San Antonio, which will work in collaboration with the American Dental Association Science & Research Institute to conduct a clinical trial studying the responsible use of antibiotics in combination with other treatments for gum disease.
In the race to solve Alzheimer's, scientists discover more clues
Researchers at the Glenn Biggs Institute for Alzheimer's and Neurodegenerative Diseases are leading a global effort to combat Alzheimer's. Thanks to international collaboration, more genetic variations for the disease have been identified and drug development is underway.
University provides youth mental health telemedicine services
As part of the Texas Child Mental Health Care Consortium, UT Health San Antonio serves as the region's coordinating and provider site. The Division of Child and Adolescent Psychiatry in the Department of Psychiatry and Behavioral Sciences fields referrals from school districts in 35 Texas counties, helping students gain quicker access to mental and behavioral care.
Anibal Diogenes, DDS, PhD, receives prestigious Piper Professor Award
The Minnie Stevens Piper Foundation award recognizes superior teaching at the university level and is made annually to only 10 educators across Texas, honoring their outstanding achievements in teaching.
Compassion Path dedicated in ceremony with city's mayor
A trail of 11 trees now lines the walking path in front of the Long School of Medicine. At the April 19 dedication, Mayor Ron Nirenberg spoke about the importance of San Antonio's commitment to compassion and the university's efforts to uphold those values.
Institution recognizes teaching, research and clinical excellence
During its recent 2022 Presidential Awards ceremony, UT Health San Antonio recognized 16 individuals and one team with awards for excellence and distinguished service to the university.




News 4: Addicted Texas: UT Health San Antonio testing new treatment for meth addicts
Dr. Jennifer Potter, vice president for research and executive director of the Be Well Texas initiative, was interviewed for this story. Dr. Tara Karns-Wright and Kierstyn Gallegos, Psychiatry, were also quoted.
KSAT 12 Q&A: Dr. Tess Barton, UT Health San Antonio Pediatric Infectious Disease Specialist
In this interview, Dr. Barton talks about hepatitis in children and the possibility of the first COVID-19 vaccine for very young children.
KENS 5: Verify: Yes, you should not use an at-home coronavirus test kit past its expiration date
Dr. Jason Bowling, Infectious Diseases, and Dr. Fred Campbell, General Medicine, are quoted in this story.
KSAT 12: Allergies or other illnesses? UT Health San Antonio doctor breaks down the symptoms
Dr. Edward Brooks, chief of Pediatric Immunology and Infectious Disease, appeared as a live guest during this interview.
Yahoo! Finance: UT Health San Antonio awarded more than $2M for periodontal disease clinical trial
Dr. Georgios Kotsakis, Periodontics, and Dr. Peter Loomer, dean of the School of Dentistry, are quoted in this story.
Other faculty experts in the media
If you no longer wish to receive News from UT Health San Antonio, please unsubscribe using the link below.