| | |
| --- | --- |
| news.uthscsa.edu | March 23, 2023 |
Professor awarded $4.1M to combat opioid epidemic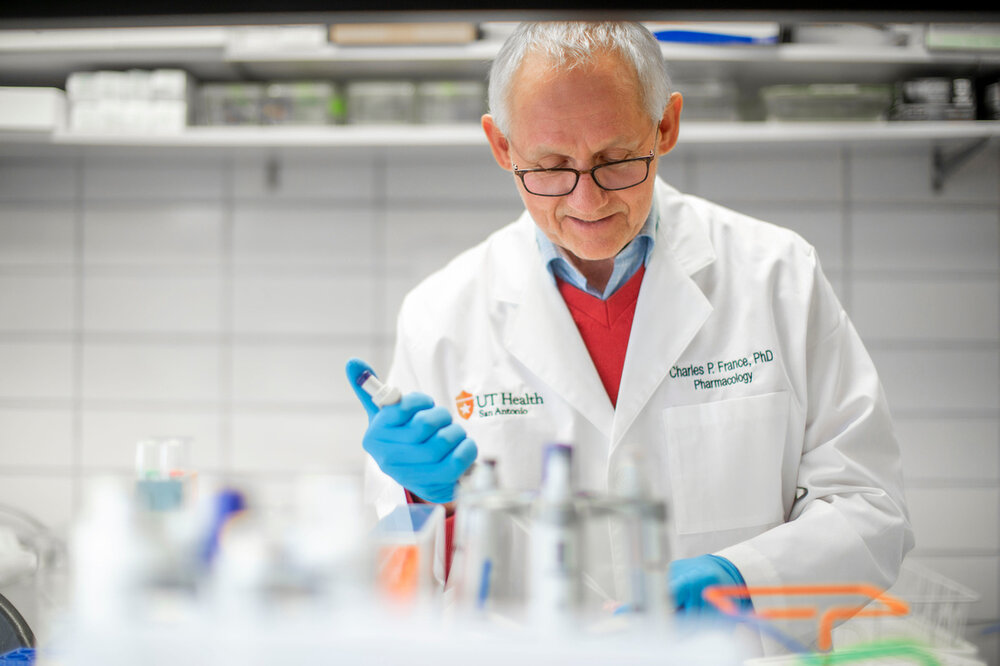 Charles P. France, PhD, professor of pharmacology, received funding from the National Institutes of Health to research the compound methocinnamox. The drug "will work to both rescue people from opioid overuse and prevent relapse, but in a much more effective manner than either of the drugs that are currently available, naloxone and naltrexone," France said.

99% of senior medical students match to residencies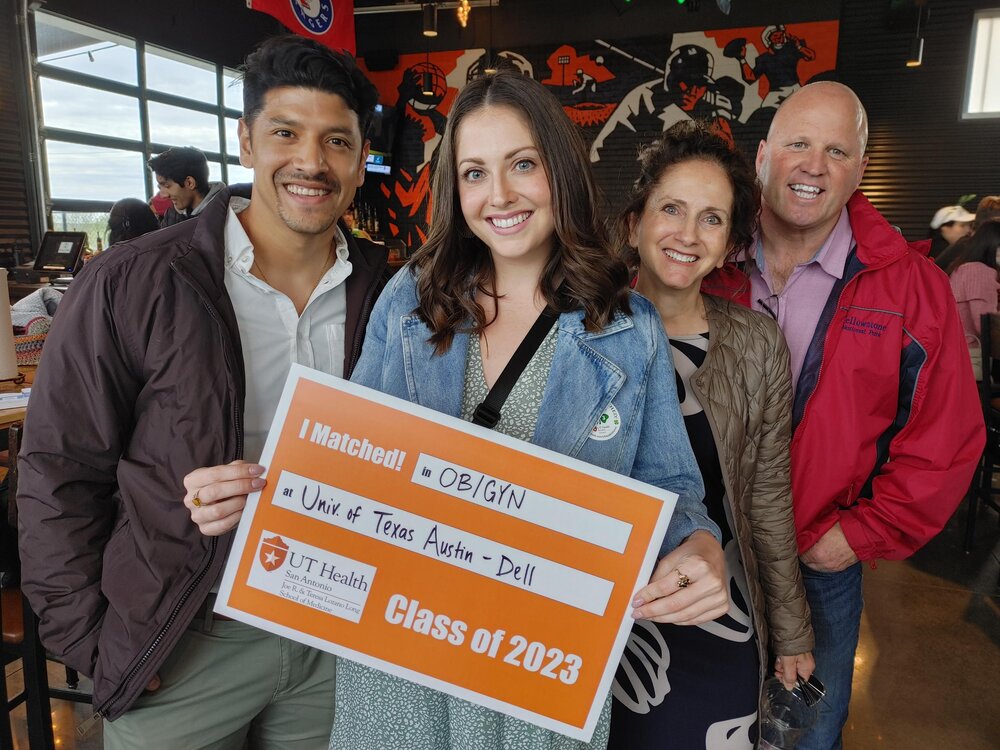 Nearly 200 eager senior students from the Joe R. and Teresa Lozano Long School of Medicine learned where they will go for their medical residency training during the annual Match Day. Exceeding the national average, 99% of graduating medical students matched to residency programs of their choice — more than half will stay in Texas.

Lower melanoma recurrence with new immunotherapy regimen, study finds
A new study published in the New England Journal of Medicine found that advanced stage melanoma study participants who received the immunotherapy drug pembrolizumab — before and after surgery — had a reduced risk of recurring cancer compared to participants who received the drug only after surgery.
Novel drug makes mice slim even on sugary, fatty diet
UT Health San Antonio scientists have developed a drug that prevents weight gain and adverse liver changes in mice fed a high-sugar, high-fat Western diet. "A drug that can reduce the risk of cardiometabolic diseases such as heart attack and stroke, and also reduce the incidence of liver cancer, which can follow fatty liver disease, will make a huge impact," said Madesh Muniswamy, PhD.


A cold room, not a warm bath, encourages sleep
Some may find it difficult to adjust to daylight saving time and struggle to fall asleep. Neurologist Okeanis Vaou, MD, says falling asleep is dependent on a number of biological functions, such as body temperature, digestion and blood pressure, but small adjustments can help bring on sleep.

5 types of household items to avoid if you have a chemical intolerance
Before you tackle your spring cleaning list, have you considered if the products you use affect you? Claudia S. Miller, MD, MS, discusses chemical intolerance, how to determine if you might have one and which types of household items to avoid if you do.

Salute Magazine: A head start in public health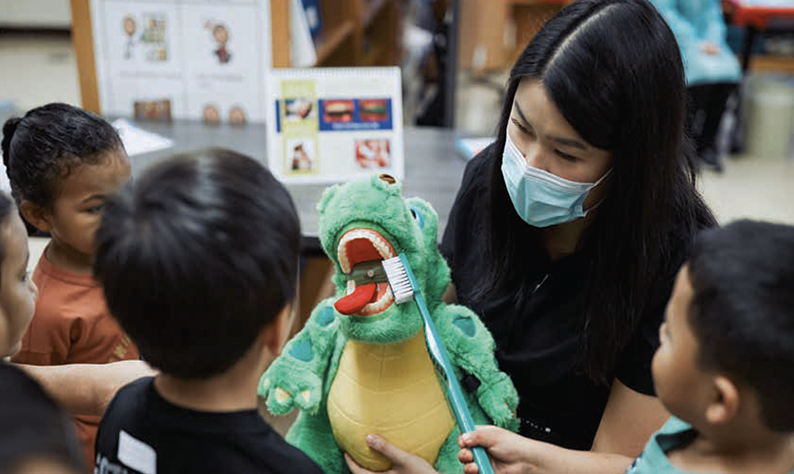 Dental and dental hygiene students support access to oral health care through a required rotation with the San Antonio Metropolitan Health District's Oral Health Program, which provides a glimpse at a career in public health.




KSAT 12: Medical oncologist with UT Health San Antonio talks colorectal cancer with GMSA@9
"...Some signs to look out for are changes in bowel habits, bleeding in the stool or rectal bleeding, abdominal pain, discomfort, cramping, inability to have a complete bowel movement, feelings of weakness or fatigue and unexplained weight loss." — Shruti Pandita, MD, Department of Gastrointestinal and Hematology Oncology

MSN.com: The Ozempic craze: San Antonio doctor talks popular weight loss drug
"If someone is at a perfectly good weight, but still uncomfortable with their body, these drugs are not for them." — Carolina Solis-Herrera, MD, Division of Diabetes

Community Impact: SXSW EDU – Speakers stress early intervention, naloxone access to curb drug abuse
"Fentanyl is 100 times more potent than morphine and 50 times more potent than heroin." — Lisa M. Cleveland, PhD, APRN, School of Nursing

Other faculty experts in the media
If you no longer wish to receive News from UT Health San Antonio, please unsubscribe using the link below.