| | |
| --- | --- |
| news.uthscsa.edu | July 28, 2022 |
Study shows oral pill improves care of patients with bone marrow cancer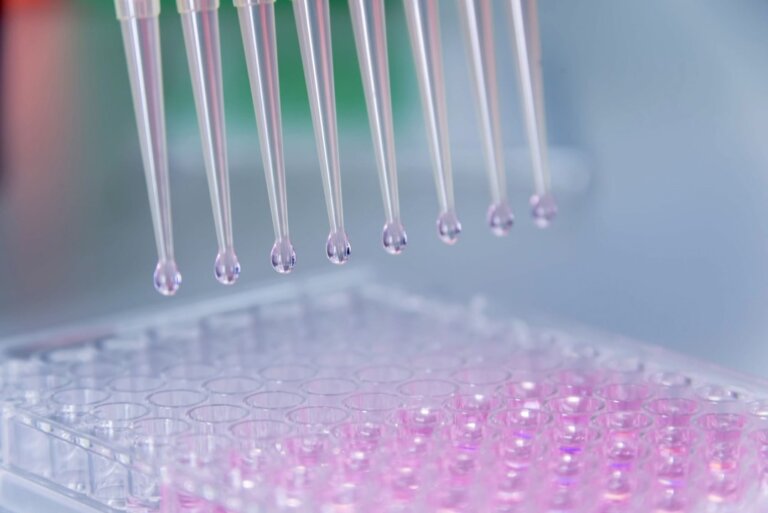 Momelotinib, a once-daily pill, significantly improved outcomes of patients treated for myelofibrosis, a rare but fatal bone marrow cancer, researchers reported.
Inaugural dean chosen for new School of Public Health
Vasan Ramachandran, MD, a distinguished public health researcher at Boston University, has been named founding dean of The University of Texas School of Public Health San Antonio, a strategic collaboration between UT Health San Antonio and The University of Texas at San Antonio. He starts his new role Sept. 1.
School of Nursing receives $4 million for foster health services
The four-year Health Resources and Services Administration grant will fund access to community-based health care for foster care children and their families in 28 counties in Central Texas and the Hill Country.
Nursing professor prioritizes community health
For decades, Adelita Cantu, PhD, RN, FAAN, has been an advocate for public health issues ranging from exercise for kids and seniors to nutrition and food security to the need for good air quality and clean water. See the recent "SA Lights 2022" profile highlighting her work.
Training focuses on social determinants of health
The university's Office for Graduate Medical Education recently held an immersive training experience detailing challenges in the current health care ecosystem. The aim: Expose residents and fellows to how they can create a more equitable health care environment.


Green Wellness Program seeks participants
The School of Nursing's Green Wellness Program: Plants-2-Plate is seeking participants for two new cohorts starting in August and September focused on healthy eating and stress reduction.
Clinical Care Spotlight: Preventing Heat Injuries
In this KENS 5 Medical Minute, Cassandra Olson-Williams, DO, primary care sports medicine, explains how to recognize different types of heat injuries and the signs, symptoms and dangers of overheating.
Everything it takes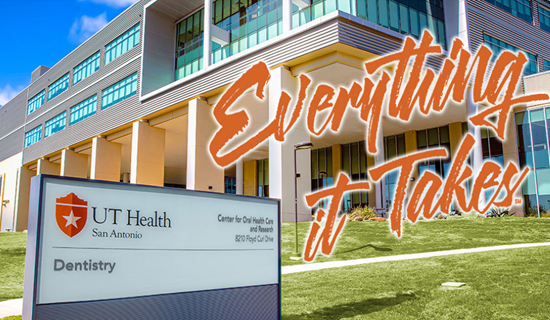 Our experts in dentistry do everything it takes to achieve the healthiest smiles through high-quality, compassionate advanced and routine oral health care for all ages. Schedule an appointment today!


Yahoo! Finance: Boston researcher Ramachandran selected to be inaugural dean of The University of Texas School of Public Health San Antonio
UT Health San Antonio President William L. Henrich, MD, MACP, is quoted in this article.
NBC Today: Experts detail the toll of long COVID in congressional testimony: 'The patients keep coming'
Monica Verduzco-Gutierrez, MD, Rehabilitation Medicine, was chronicled in multiple news stories for her July 2022 testimony in Washington, D.C., on the impacts of long COVID.
MySA.com: What does monkeypox look like? San Antonio officials share what to look out for
Jan Patterson, MD, Medicine-Infectious Diseases, was interviewed for this story.
Texas Public Radio: Fronteras: Latino involvement in clinical trials involves overcoming cultural, physical and institutional barriers
Amelie Ramirez, DrPH, and Patricia Chalela, DrPH, Population Health Sciences/Institute for Health Promotion Research, were interviewed in this podcast.
San Antonio Express-News: Dr. Stewart: Horrific mass shootings, like in Uvalde and Sutherland Springs, are preventable
Ronald Stewart, MD, trauma surgeon and chairman of the Department of Surgery, is the author of this op-ed.
Other faculty experts in the media
If you no longer wish to receive News from UT Health San Antonio, please unsubscribe using the link below.