| | |
| --- | --- |
| news.uthscsa.edu | November 11, 2021 |
COVID-19 vaccinations for children ages 5 to 11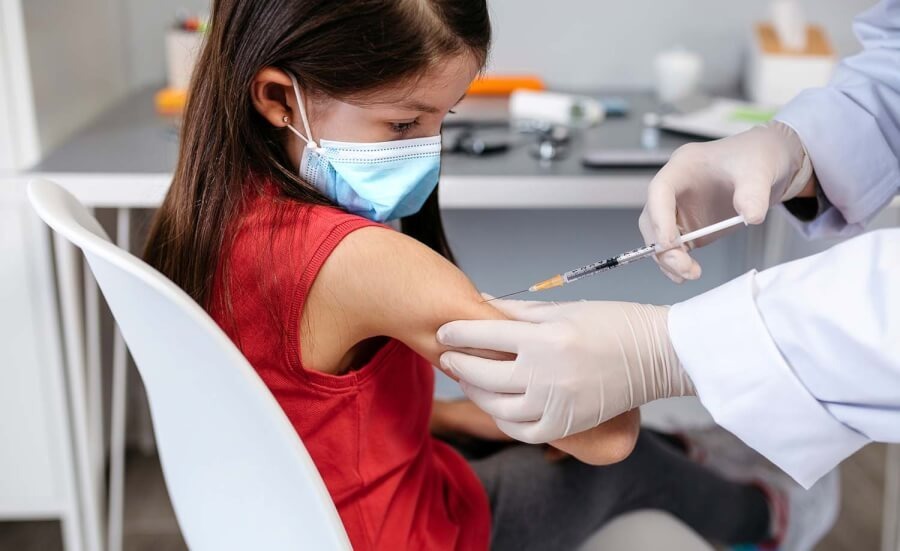 UT Health San Antonio is now offering the COVID-19 vaccine to children ages 5 to 11. Appointments for children and adults can be scheduled now.
Important facts about COVID-19 vaccines
This brief and helpful Q&A video speaks to vaccine symptoms, the importance of booster shots and other timely topics.
Post-COVID study to enroll adults in South Texas
The federally funded study seeks to understand why some people have prolonged symptoms or develop new or returning symptoms after the acute phase of SARS-CoV-2 infection.
Honoring our veterans
Veterans Day is a day in which we honor the men and women who served in our nation's armed forces. UT Health San Antonio's Military Health Institute is dedicated to improving the health and resiliency of our nation's armed forces, veterans and their families through advances in research, education and health care. Watch this special tribute.
President's Gala focuses on coming hospital
This year's President's Gala shined a spotlight on the UT Health San Antonio Multispecialty and Research Hospital scheduled to open in 2024.
What happens when you become a parent to your parents?
That's what longtime NPR journalist Kitty Eisele had to figure out when she became a full-time caregiver for her dad. Their journey is the topic of the podcast, "Demented," supported by The University of Texas Health Science Center at San Antonio and its Glenn Biggs Institute for Alzheimer's and Neurodegenerative Diseases.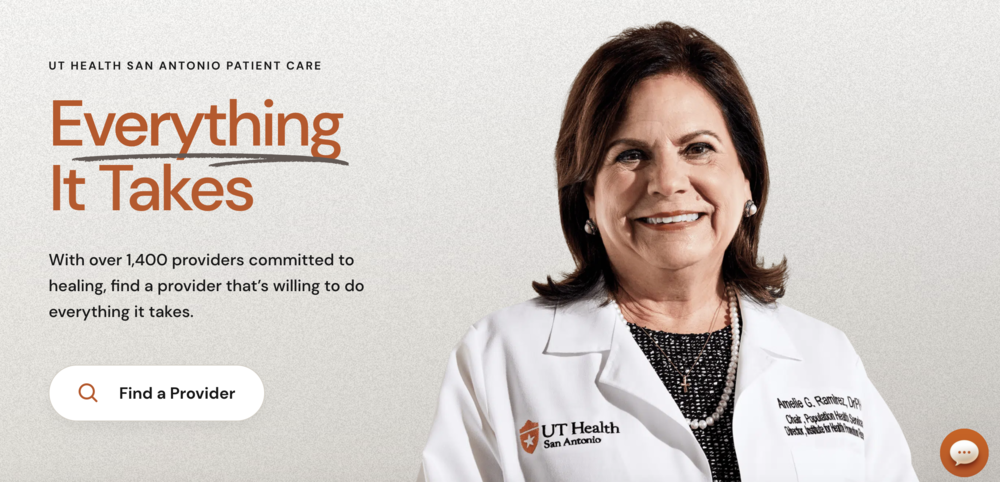 What does it take to unravel complex diseases like diabetes? Informed by the latest medical discoveries, our providers focus on the diseases that disproportionately affect our diverse San Antonio community. See how we're changing lives and find a provider.


Dec. 2: HealthyU Webcast Series: Molding your child, literally
Darren Poidevin, CPO, helps correct head shape abnormalities in babies and leads the cranial remolding program at UT Health San Antonio. He will show examples of the different types of head shape abnormalities, how they can be avoided and how they can be corrected.




KSAT 12 Q&A: Dr. Ruth Berggren says data shows vaccines for children show 90% protection from COVID-19 symptoms
Ruth Berggren, MD, Infectious Diseases, Center for Medical Humanities and Ethics, answered questions about the COVID-19 vaccine for children during this KSAT 12 Q&A.
San Antonio Report: COVID vaccines now offered in San Antonio for kids ages 5-11
Jason Bowling, MD, Infectious Diseases, and Mandie Svatek, MD, Pediatrics, are quoted in this story that answers questions about the COVID-19 vaccine for children ages 5 to 11.
Fox 29: COVID-19 long-term study should help provide answers on side effects, treatment
Thomas Patterson, MD, Infectious Diseases, was interviewed about a study examining the long-term impact on people who have recovered from COVID-19.
Other faculty experts in the media
If you no longer wish to receive News from UT Health San Antonio, please unsubscribe using the link below.