| | |
| --- | --- |
| news.uthscsa.edu | January 12, 2023 |
New hope for treating the toughest cancers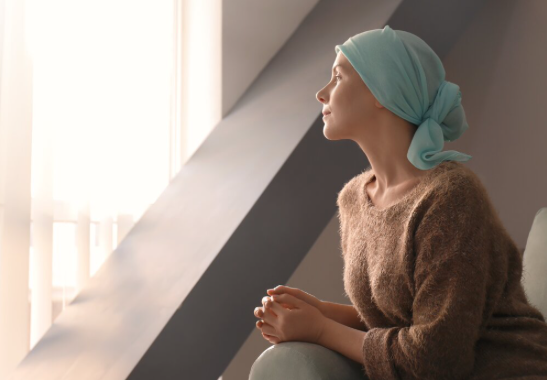 The Mays Cancer Center at UT Health San Antonio is putting a decades-old antidepressant drug to new use treating breast cancers that don't respond to existing therapies. The discovery led to a clinical trial that benefited 15 breast cancer patients at the Mays Cancer Center.

$1.8M NIH grant for addiction recovery services research
The National Institutes of Health awarded a $1.8 million grant to UT Health San Antonio to investigate peer recovery support services for people living with opioid use disorder. Research in the area will fill knowledge gaps that limit broader adoption of services like the emerging "peer" support approach.

UT Health San Antonio researchers pave the way to develop a chlamydia vaccine
An exclusive global license has been granted to UT Health San Antonio that will permit an Ohio biopharmaceutical company to develop university research discoveries into a novel oral vaccine for chlamydia, a bacterial sexually transmitted infection that may cause infertility, ectopic pregnancy and pelvic inflammatory disease if left untreated.

Fast, effective combat-related PTSD treatment advances
Study findings published in JAMA Network Open showed clinically significant reductions in post-traumatic stress disorder symptoms in more than 60% of participants after three weeks of receiving Prolonged Exposure therapy.

Dementia care podcast offers inspiration, understanding
Catch the latest episode of Texas Public Radio's podcast "Twenty-Four Seven: A Podcast About Caregiving," which features physician and neurologist Gladys Maestre, MD, PhD, whose research investigates the social, environmental and biological factors that influence brain health. This podcast is supported by UT Health San Antonio and its Biggs Institute.



Norma Martínez Rogers, a 'Living Legend'
The American Academy of Nursing named Norma Martínez Rogers as a Living Legend, the academy's highest honor, for her leadership at all levels and for initiating and securing grant funding for first-generation Hispanic nursing students. Martínez Rogers is the second Hispanic fellow to receive the honor.

Barshop Institute researcher to receive new grant
A grant presented to Juan Pablo Palavicini, PhD, by the American Federation for Aging Research will allow for the exploration of signaling molecules toxic in Alzheimer's, diabetes and aging. Preliminary data from Palavicini's lab has indicated that ceramides in the body affect lifespan.



Walking analysis may prevent, delay dementia symptoms
Researchers at the Glenn Biggs Institute for Alzheimer's and Neurodegenerative Diseases are examining early indicators of diseases to either prevent or delay the onset of severe symptoms. They have created a South Texas version of the national Brain Health Registry, called STOP AD BHR, with the goal of collecting large-scale representative data.

Prioritizing oral health in the new year
Researchers worldwide have linked oral health to overall health, especially in relation to the development of gum disease, which develops when bacteria in the mouth are not properly managed through a good oral health care routine. Seeking care for gum inflammation can decrease the risk of diabetes, cardiovascular disease and other chronic conditions.
Everything it takes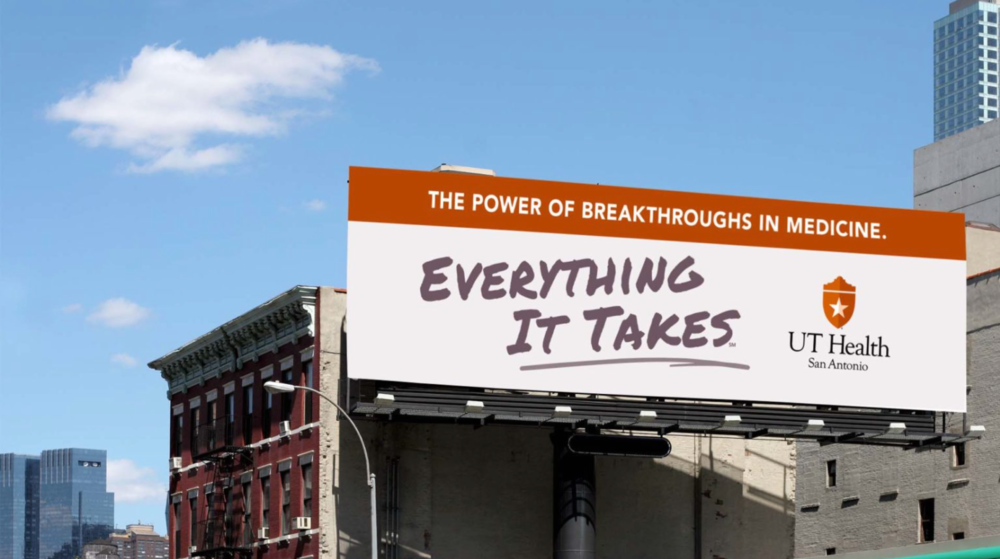 How do we turn discoveries into lifesaving health care? From fighting disease to making research breakthroughs, we do everything it takes to lead the way to develop new therapies and treatments to care for you.




Salud America: Oprah Chooses Dr. Amelie Ramirez as a 'Cycle Breaker' for Latino Health
Oprah chose Amelie Ramirez, DrPh, MPH, as a "cycle breaker" for her work as director of Salud America through UT Health San Antonio.

Texas Public Radio, Fronteras: Health Confianza program unites local organizations to improve health literacy in San Antonio
Melanie Stone, MPH, MEd, assistant director of community service learning, was a guest on Texas Public Radio's (KSTX) Fronteras program to discuss the Health Confianza project.

San Antonio Magazine, Annual Top Doctors Issue: This doctor wants to reach patients before their conditions become critical
Jason Morrow, MD, Department of Medicine, Division of Geriatrics, Gerontology and Palliative Medicine, and Elena Jiménez Gutiérrez, MD, Department of Medicine, Division of Hospital Medicine, were featured in the annual Top Doctors issue.

KSAT 12: Local foundation provides free heart screenings to prevent sudden cardiac arrest
Allen Anderson, MD, FACC, FAHA, chief of the Cardiology Division, was quoted in this news segment.
MySA.com: Cedar fever is heading to San Antonio. Here's what you need to know.
Edward Brooks, MD, Division Chief, Pediatric Allergy, Immunology and Infectious Diseases, was quoted in this story.
Other faculty experts in the media
If you no longer wish to receive News from UT Health San Antonio, please unsubscribe using the link below.