| | |
| --- | --- |
| news.uthscsa.edu | March 25, 2021 |
The countdown is on to a virtual celebration of our new hospital!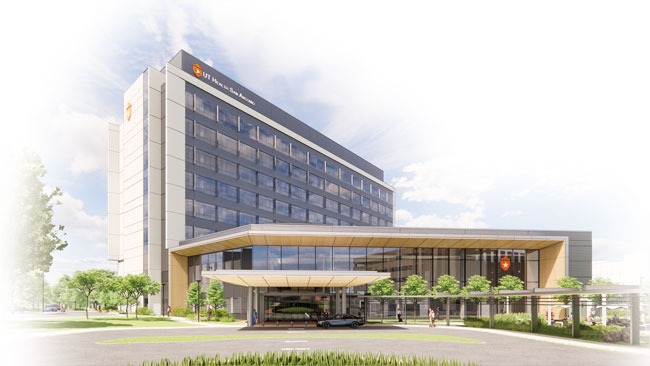 We break ground on the new UT Health San Antonio Multispecialty & Research Hospital on Monday, March 29! Please join us in this very special, historic virtual event where we will unveil the hospital's cornerstone, the first stone laid of the foundation for the pioneering facility that will be grounded in research-driven patient care.
Details Here
Your COVID-19 vaccine questions answered

In this series, "Your COVID-19 Vaccine Questions Answered," Waridibo Allison, MD, PhD, research assistant professor and infectious diseases specialist, answers some of the most common questions from the Bexar County area about the COVID-19 vaccine.

Read the Q&A
Keeping you informed about the latest in research, patient care and academics at The University of Texas Health Science Center at San Antonio, also called UT Health San Antonio.
Produced by Marketing, Communications and Media.
Copyright © 2021 - UT Health Science Center at San Antonio, 7703 Floyd Curl Dr., Mail Code 8037, San Antonio, TX 78229. All rights reserved. Story ideas can be sent to communications@uthscsa.edu.
If you no longer wish to receive News from UT Health San Antonio, please unsubscribe using the link below.