| | |
| --- | --- |
| Volume 3 Issue 7 | December 15, 2020 |
Salute is the official magazine for the alumni and friends of the School of Dentistry at The University of Texas Health Science Center at San Antonio.
Read the 2020 issue and share inspiring stories highlighting our dental alumni, faculty, staff and students who have been revolutionizing education, research, patient care, and critical services for the past 50 years.
Take a look at all of our upcoming events and never miss out again!
Vaccine Update
Watch the recorded webinar about COVID-19 Vaccine Distribution where our leaders and experts share valuable information.
Power Outage
Facilities Management will be conducting a power outage impacting the Long Campus Dental Building December 18 - 20, 2020.
Registration Open!
Register and submit your abstract today for the 2021 School of Dentistry Research & Clinical Symposium scheduled on February 17th.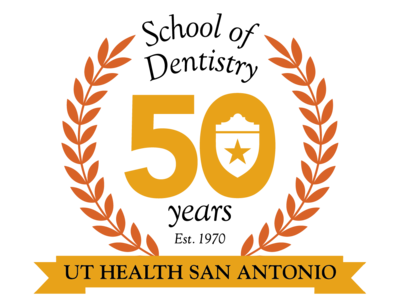 You are receiving this email because you are a part of the School of Dentistry at The University of Texas Health Science Center at San Antonio's community. If you no longer wish to receive these emails, please unsubscribe using the link below. © 2020