Mayor's Fitness Council Looking for Students to Serve as Student Ambassadors in new Leadership Class
STUDENT AMBASSADORS NEEDED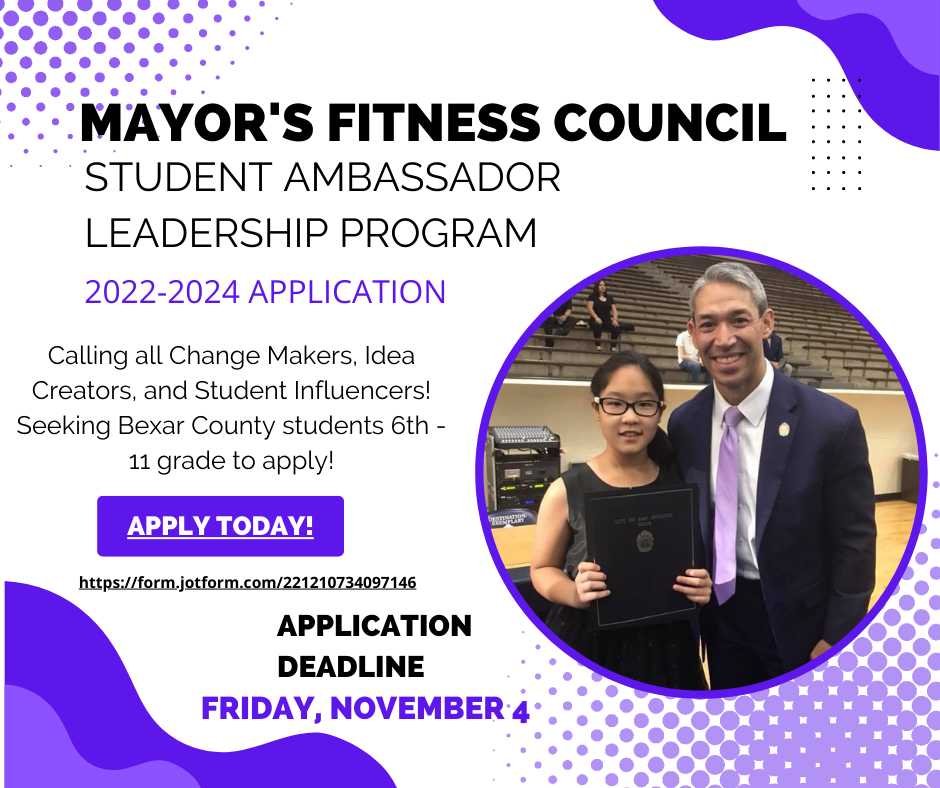 The Mayor's Fitness Council of San Antonio is recruiting students to participate in the Mayor's Fitness Council Student Ambassador Program during the 2022-2024 academic term. Students are invited to apply to serve in the 2022-2024 leadership class where they will work to create healthy focused service projects for their school campus or for their community.
The Mayor's Fitness Council is looking for students in grades 6th – 11th to participate. The application deadline is Friday, November 4th and selected students will begin their term with a Student Kick Off Event on Saturday, November 12th. The link to the application is https://form.jotform.com/221210734097146
Contact Ethel.Magana-Lopez@sanantonio.gov with any questions or if more information is needed.
Please submit any suggestions or comments about the
updated e-newsletter format to iims-ctsa@uthscsa.edu.