AHEC Scholars Program
Apply Now!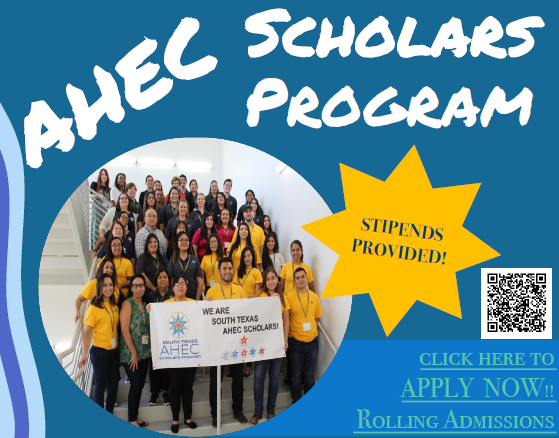 This program is an opportunity for health profession students, of all disciplines, to participate in interprofessional education (IPE) healthcare activities. Program is 1-2 years (depending on discipline), and concludes when the student graduates from their respective health profession program.

For more information click here.
Please submit any suggestions or comments about the
updated e-newsletter format to iims-ctsa@uthscsa.edu.