2023 T1 to T4 in 3 (Minutes) Challenge
Free Event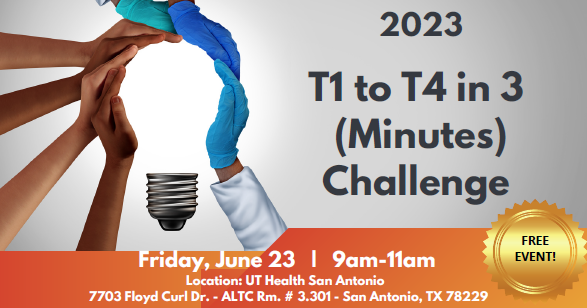 This event highlights multidisciplinary UT Health SA research projects that fall within the spectrum of translational science. Presenters share their research in-person for 3-minutes to a live, mixed audience of community members, students, and faculty utilizing language and concepts that are easy to understand - with one slide.
Travel award prizes will be given to the winners.
Friday, June 23rd from 9:00AM - 11:00AM at UT Health SA - ALTC Room 3.301
Interested presenters and audience members, please click here to register.
Proposed presentations accepted thru June 9th, 2023