NIH RADx® Tech for Maternal Health Challenge
Coming Soon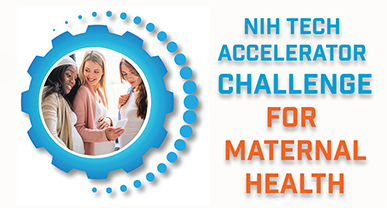 The National Institutes of Health will soon launch the Rapid Acceleration of Diagnostics Technology (RADx® Tech) for Maternal Health Challenge, a competition offering up to $8 million in cash prizes to accelerate development of technologies to improve maternal health outcomes for those who live in areas lacking access to maternity care. The challenge will prioritize home-based or point-of-care diagnostic devices, wearables, and other remote sensing technologies to extend care and improve health outcomes during the postpartum period.
The challenge will launch on September 1, 2022. Submissions for the multi-phase competition are due November 1, 2022, and final winners are expected to be announced in March 2024.

For more information, please visit: https://grants.nih.gov/grants/guide/notice-files/NOT-HD-22-035.html.
Please submit any suggestions or comments about the
updated e-newsletter format to iims-ctsa@uthscsa.edu.