F-Troop
Fall 2022 Series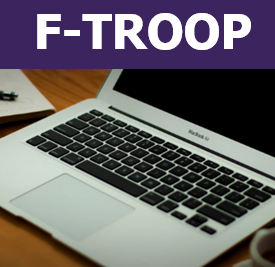 F-Troop is a weekly hands-on writing workshop that targets pre- and postdoctoral trainees who are preparing an application for a fellowship award (e.g., F30, F31, or F32). Equivalent fellowship applications to other funding agencies are also encompassed by this program.
Wednesdays
September 14th - November 30th, 2022
Location: Virtual
Time: 5:00PM - 7:00PM
Please submit any suggestions or comments about the
updated e-newsletter format to iims-ctsa@uthscsa.edu.