T1-T4 in 3 (Minutes) Challenge Winners
The IIMS hosted its 2022T1 to T4 in 3 (Minutes) Challenge on June 22nd. This cross-collaborative event between the IIMS Community Health Advisory Board (CHAB), Community Engagement, and the Office of Research Education & Mentoring (OREM) gives community members and IIMS trainees a venue to present their research in 3 minutes to a live mixed audience of community members, faculty, staff and students. Presenters use language and concepts that are easy to understand with 1 slide.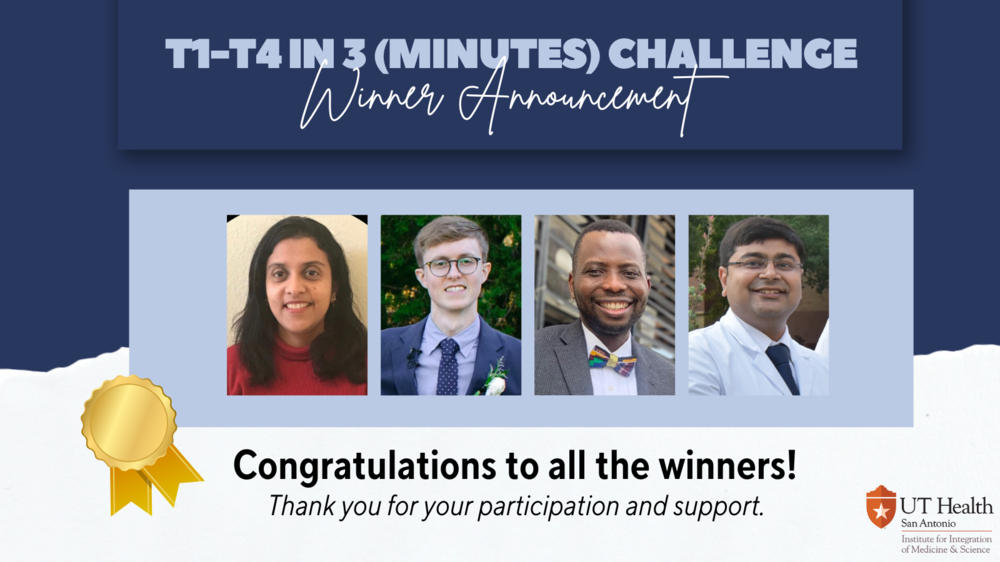 3rd Place $250 - Sowmya Renuka
2nd Place $500 - Sean Jefferys
1st Place $750 - Aigbe Ohihoin
People's Choice $1000 - Harshit Garg
(Pictures from left to right)
Please submit any suggestions or comments about the
updated e-newsletter format to iims-ctsa@uthscsa.edu.