Advancing Dissemination and Implementation Science Working Group
Equity-focused Dissemination & Implementation Sciences in Clinical Research, Clinical Practice, and Communities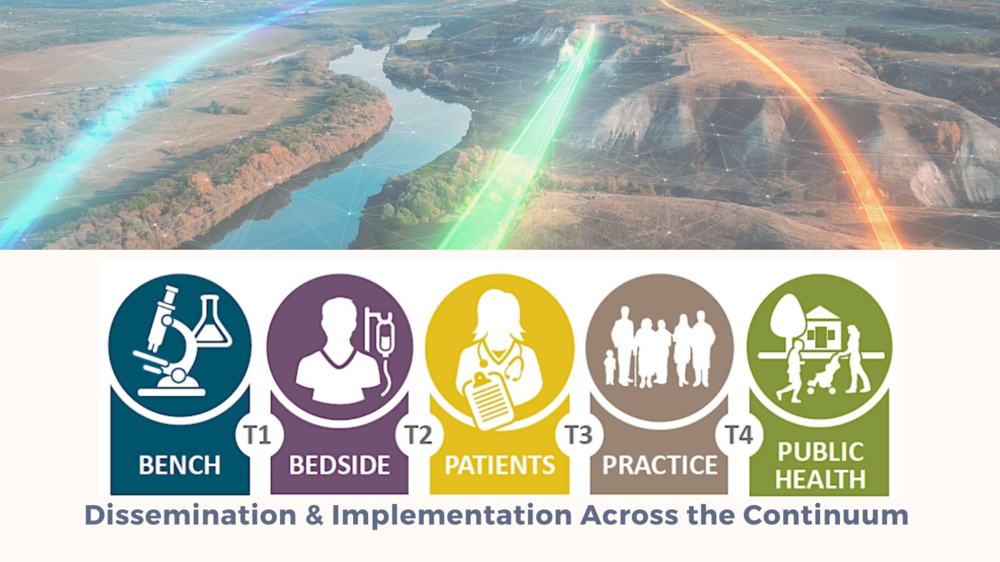 This WG will leverage the capacities of CTSA and PBRN models through equity-focused lens and Dissemination & Implementation Sciences to build effective Learning Healthcare Systems, enhancing the impact of clinical translational science and advancing D&I across the translational science spectrum and across the hubs.
The current goals are to:
1. Advance critical links between research and practice communities
2. Expand critical links between D&I and clinical research
Work is accomplished through subgroups formed around a particular project, such as a survey of PBRNs in CTSAs, expansion of an online resource to locate D&I training programs and connecting D&I with learning health systems.
To Engage in the D&I WG, contact the new co-leads below:

Kathleen Stevens (Stevensk@uthscsa.edu)
Jonathan Tobin (Jtobin@rockefeller.edu)
Reza Yousefi-Nooraie (Reza_yousefi-nooraie@urmc.rochester.edu)