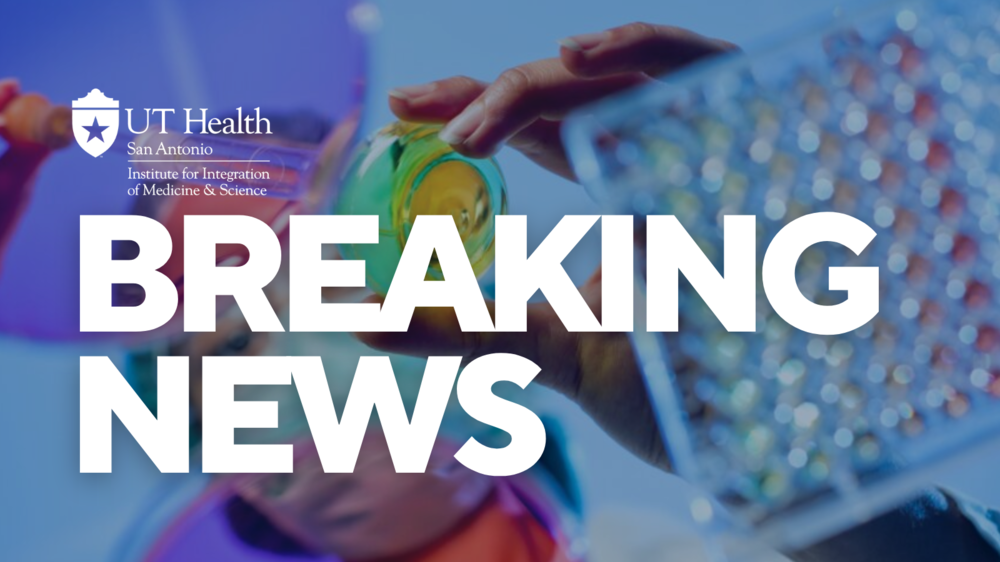 The National Institutes of Health (NIH) is providing $46 million in funding to UT Health San Antonio to move scientific discoveries into practice. A key focus will be reducing health disparities among Mexican Americans, active military personnel and veterans. Click here to read the full article.
Thank you to all who helped make this achievement possible!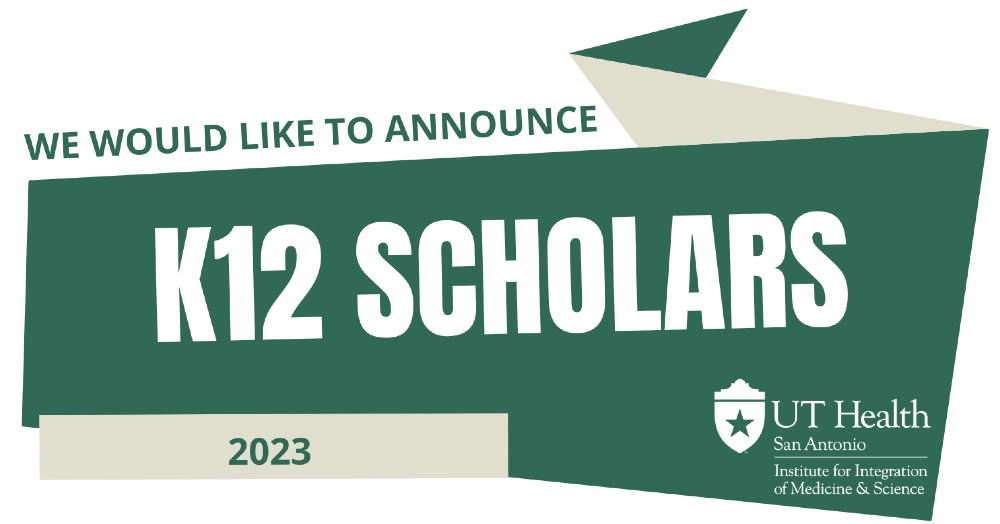 Anton Avancena, PhD, MS
UT Austin College of Pharmacy, Division of Health Outcomes
Addressing gaps in alcohol use disorder (AUD) treatment among cancer survivors
Anjali Sivaramakrishnan, PT, PhD
School of Health Professions, Department of Physical Therapy UTHSCSA

Exercise priming and virtual reality for postural control in Parkinson's disease
Cristal Brown, MD, MHS
Dell Medical School, Department of Internal Medicine

Decision aid to improve serious illness communication in advanced liver disease
LSOM Scholar: Colin Court, MD, PhD
LSOM, Department of Surgery UTHSCSA
Myeloid cell involvement in colorectal intraabdominal metastatic processes

Congratulations! We look forward to your continued success.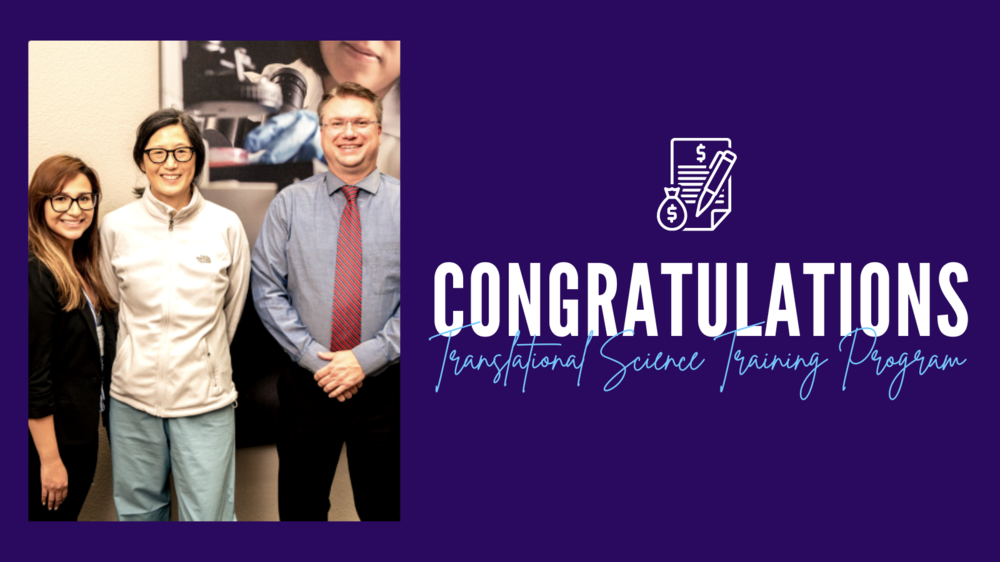 The Translational Science Training (TST) Program is pleased to announce that we have received funding for the T32 Award; 1 for Predoctoral Trainees (Award Number T32TR004545) and 1 for Postdoctoral Trainees (Award Number T32TR004544).

We would like to thank the mentors, Dr. Linda McManus, Julie Barker, Ms. Susan Stappenback, Mrs. Giovanna D'Ambra, the CTSA Team including Karen Schulz, Monica Palomo, Courtney Peebles, and Dr. Robert Clark for the support during the application process. We are excited to work with the incoming T32 Trainees!
Program Directors: Dr. Yong-Hee Patricia Chun and Dr. Chris Frei
Program Coordinator: Marlene Valenzuela
Fall T1 to T4 in 3 (Minutes)
Register Now!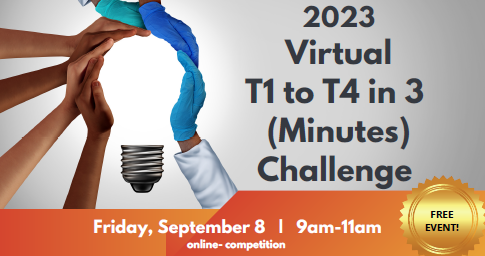 Are you a UT Health San Antonio translational science scholar/student or a community memeber who has partnered with a UT Health San Antonio investigator? If yes, you are eligible to be a presenter for the 2023 virtual T1 - T4 in 3 (minutes) challenge. Deadline to submit your presentation title is Friday, September 1st.

Virtual event date is Friday, September 8th from 9:00AM - 11:00AM




Mays Cancer Center & Texas A&M University Joint Request for Applications
LOI: 9/18/23, FULL APP: 11/24/23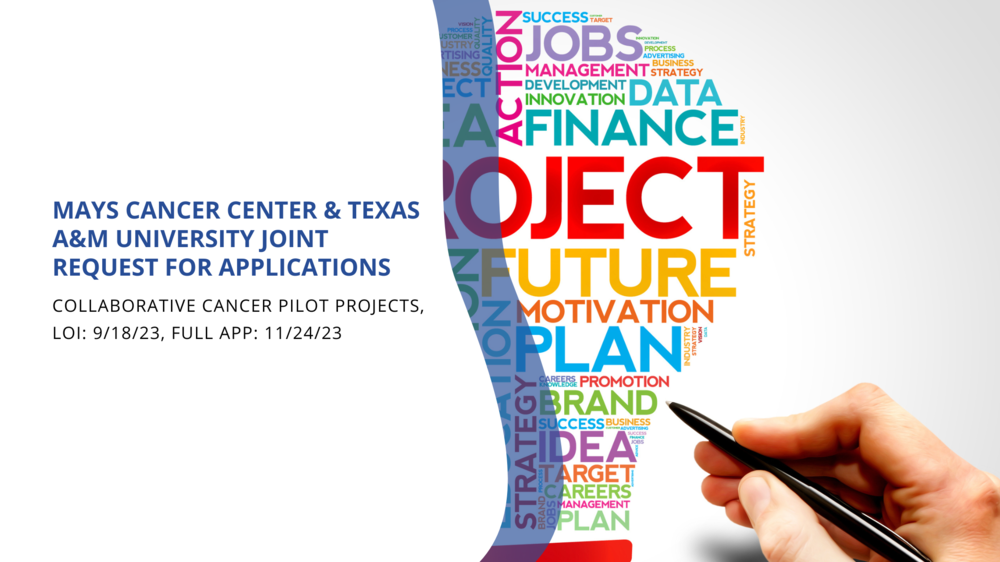 The Mays Cancer Center at UT Health San Antonio and Texas A&M University Health are soliciting proposals for joint pilot projects resulting from collaborations between investigators at the two institutions. The primary goal of these programs is to support early-stage collaborative studies that will lead to increased interdisciplinary, institutional, and community-based research likely to compete successfully for extramural NCI-recognized peer-reviewed grant support and ultimately to improve human health. The programs are supported by the Mays Cancer Center and TAMU Health institutional funds.
Letter of Intent deadline -September 18, 2023
If you have any questions or concerns, please contact Kelly Durham, durhamk@uthscsa.edu or mccgrants@uthscsa.edu


Advancing Dissemination and Implementation Science Working Group
Equity-focused Dissemination & Implementation Sciences in Clinical Research, Clinical Practice, and Communities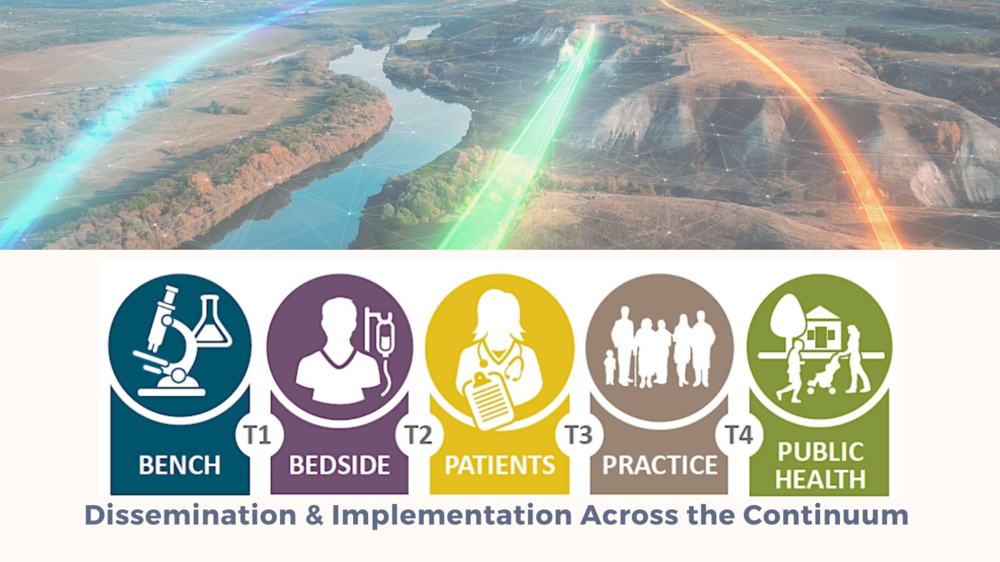 This WG will leverage the capacities of CTSA and PBRN models through equity-focused lens and Dissemination & Implementation Sciences to build effective Learning Healthcare Systems, enhancing the impact of clinical translational science and advancing D&I across the translational science spectrum and across the hubs.
The current goals are to:
1. Advance critical links between research and practice communities
2. Expand critical links between D&I and clinical research
Work is accomplished through subgroups formed around a particular project, such as a survey of PBRNs in CTSAs, expansion of an online resource to locate D&I training programs and connecting D&I with learning health systems.
To Engage in the D&I WG, contact the new co-leads below:

Kathleen Stevens (Stevensk@uthscsa.edu)
Jonathan Tobin (Jtobin@rockefeller.edu)
Reza Yousefi-Nooraie (Reza_yousefi-nooraie@urmc.rochester.edu)
| | |
| --- | --- |
| Advancing Social Determinants of Health Research at NIH Through Cross-Cutting Collaboration | |