SURF (San Antonio Military Health System and Universities Research Forum)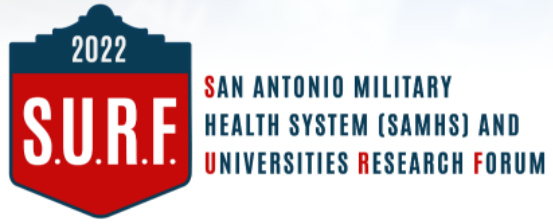 The mission of the SURF conference is to "advance research collaborations among academic, military, and industry partners to improve health outcomes and readiness." Participants will present and share research, practice, and policy knowledge; earn continuing education credits/units (e.g., CME, CNE, CDE); and connect with scholars and practitioners from the SAMHS, academic institutions, and other public, government, and private organizations.
The SURF Conference highlights the latest research and discoveries of trainees, faculty, staff, and students working to improve health outcomes and readiness.
All researchers, students, faculty, and staff are welcome! Registration is free!
Please submit any suggestions or comments about the
updated e-newsletter format to iims-ctsa@uthscsa.edu.