2023 IIMS Community Engagement Symposium
Save the date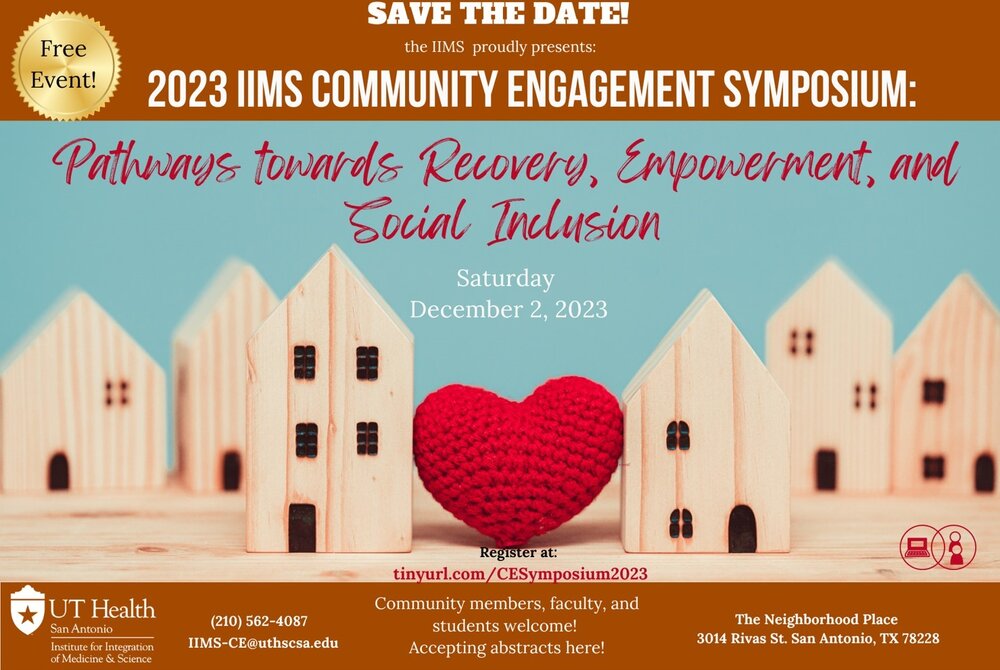 The IIMS is pleased to announce that we will host our2023 Community Engagement Symposium on Saturday, December 2nd at the Neighborhood Place. This free in-person event is open to community members, healthcare practitioners, researchers, and students!
Plenary Speakers
Dr. Linda Cottler – University of Florida
Dr. Irvin PeDro Cohen – Local Initiatives Support Corporation – Jacksonville, FL
Our goals are to showcase current projects within different phases of the translational spectrum for possible future collaborations; (2) to identify methods for engaging the community in all phases of research; and (3) to build the capacity of community members and researchers interested in community-campus partnerships.