Translational Science 2023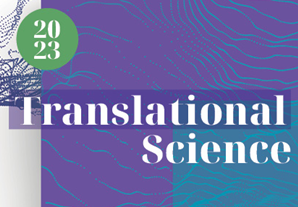 Don't forget to mark your calendars for key Translational Science 2023 dates Tuesday, April 18 - Thursday April 20 in Washington, DC. We're currently accepting submissions for Poster and Scientific Session proposals. Share your research at TS23 through educational posters displayed in the poster hall or a 60-minute concurrent session.
Poster Proposals - Research based posters eligible for a short oral platform presentation or poster presentation and published in JCTS. Deadline for submissions is Monday, November 14th.
Please submit any suggestions or comments about the
updated e-newsletter format to iims-ctsa@uthscsa.edu.