Call for 2022 Community Engagement Hero Awards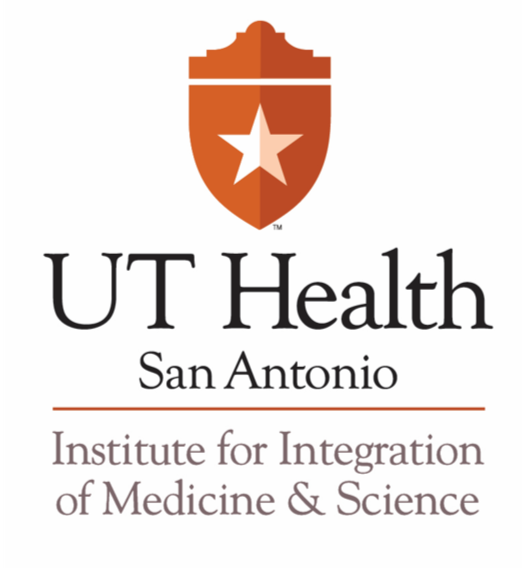 We are seeking applications to recognize outstanding individuals who have worked in a community-campus partnership (between a community group and a UT Health San Antonio research team) for the improved health and well-being of South Texas communities.
Award categories include:
Outstanding Student Award
Outstanding Community Parrtner Award
Outstanding Research Partner Award
Outstanding Community Health Improvement Project
For more information and to submit your nomination click here.

Deadline: Monday, October 31st at 8:00AM
AHEC Scholars Program
Apply Now!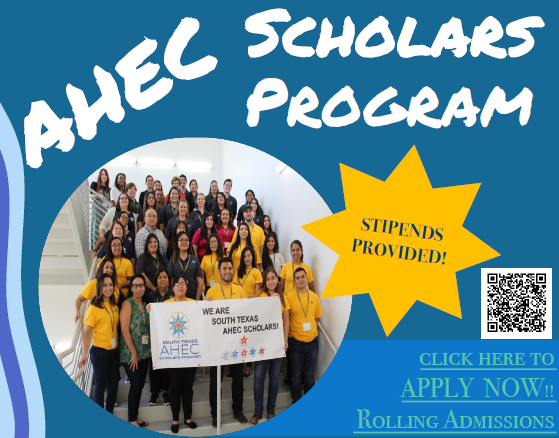 This program is an opportunity for health profession students, of all disciplines, to participate in interprofessional education (IPE) healthcare activities. Program is 1-2 years (depending on discipline), and concludes when the student graduates from their respective health profession program.

For more information click here.
Mayor's Fitness Council Looking for Students to Serve as Student Ambassadors in new Leadership Class
STUDENT AMBASSADORS NEEDED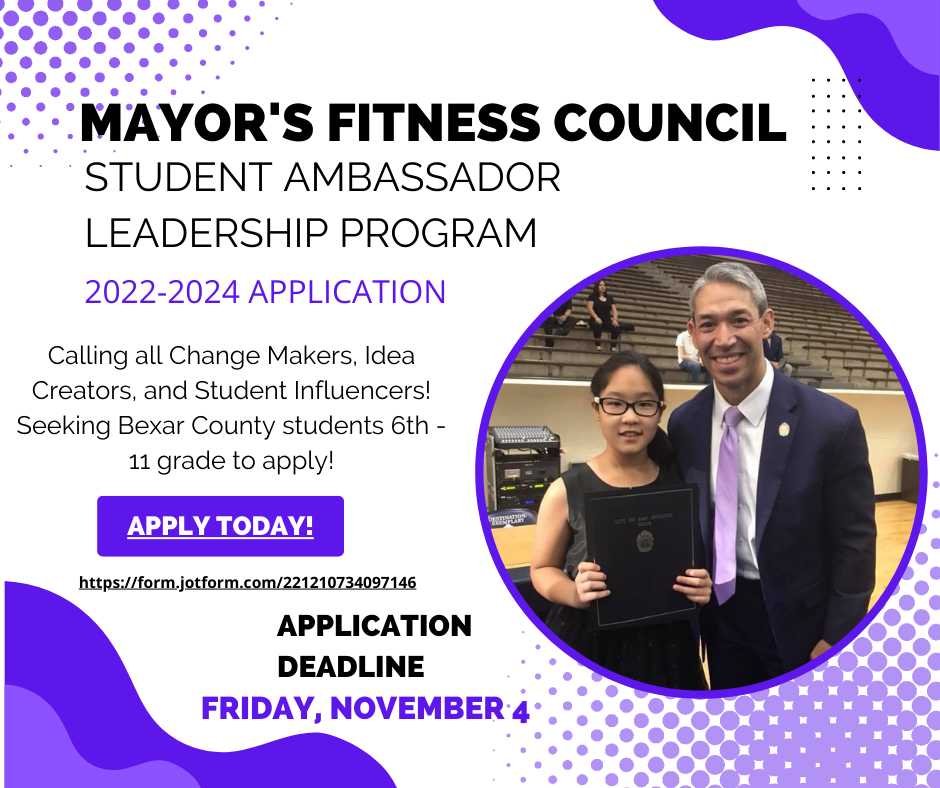 The Mayor's Fitness Council of San Antonio is recruiting students to participate in the Mayor's Fitness Council Student Ambassador Program during the 2022-2024 academic term. Students are invited to apply to serve in the 2022-2024 leadership class where they will work to create healthy focused service projects for their school campus or for their community.
The Mayor's Fitness Council is looking for students in grades 6th – 11th to participate. The application deadline is Friday, November 4th and selected students will begin their term with a Student Kick Off Event on Saturday, November 12th. The link to the application is https://form.jotform.com/221210734097146
Contact Ethel.Magana-Lopez@sanantonio.gov with any questions or if more information is needed.
2022 Frederic C. Bartter Visiting Professor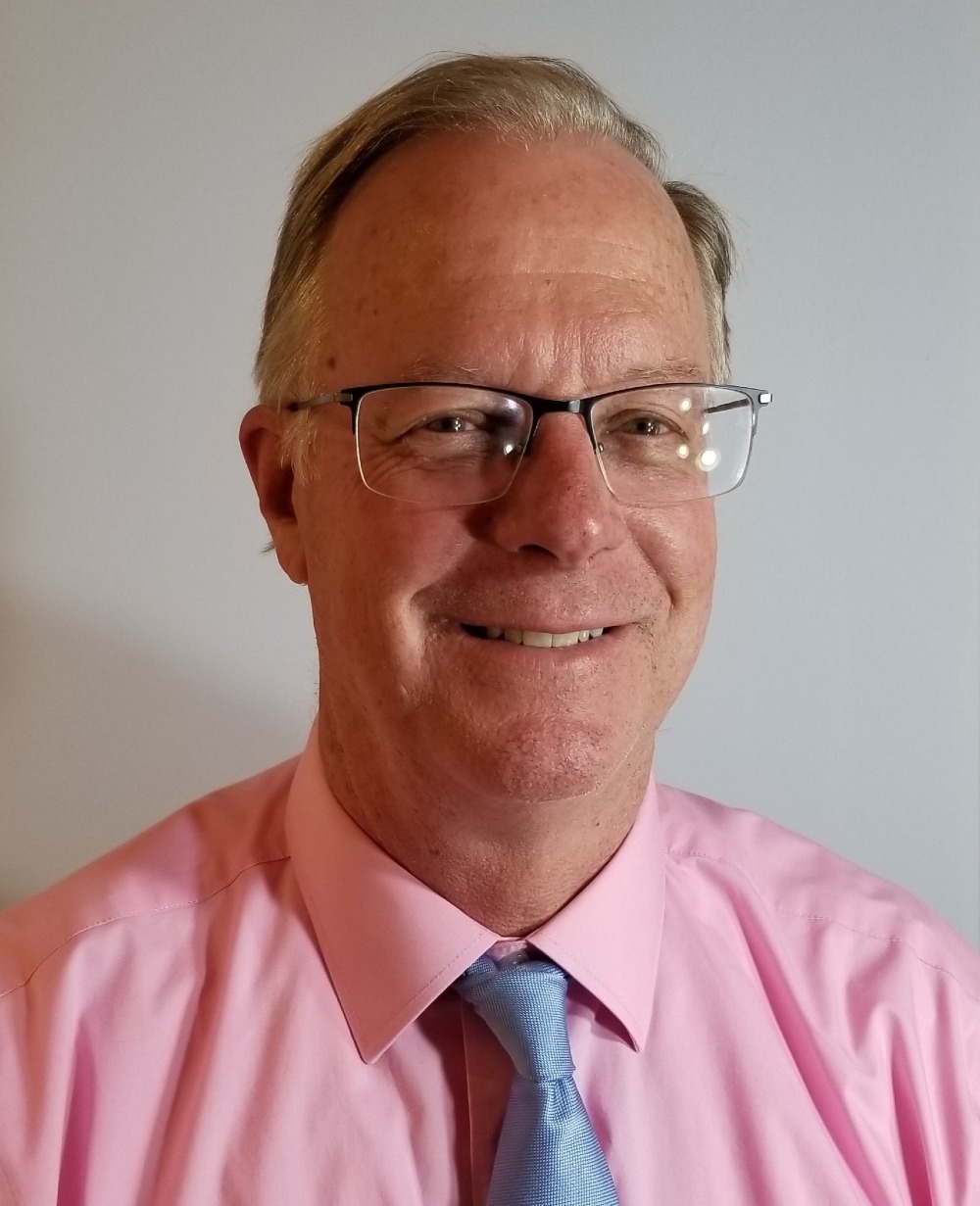 PRiSM and Visiting Bartter Lecture at Medical Grand Rounds Distinguished Speaker
Allan Brasier, MD
Executive Director - Insitute for Clinical and Translational Science
Professor Department of Endocrinology, Diabetes & Metabolism
University of Wisconsin - Madison
Senior Associate Dean - School of Medicine and Public Health


"How Innate Inflammation Regulates the Epigenetic's of Epithelial Plasticity"
Tuesday, November 29th, 2022
ALTC 3.302 - PRiSM Seminar (In-person presentation only)
12:00PM - 1:00PM
"Exacerbation's and Airway Remodeling in Chronic Lung Diseases"
Wednesday, November 30th, 2022
MED 409L-410L - Med Grand Rounds
8:00AM - 9:00AM (Virtual option available, email sandidge@uthscsa.edu for details)
2022 Virtual Community Engagement Symposium
Building Trust and Working Together for Authentic Community-Campus Partnerships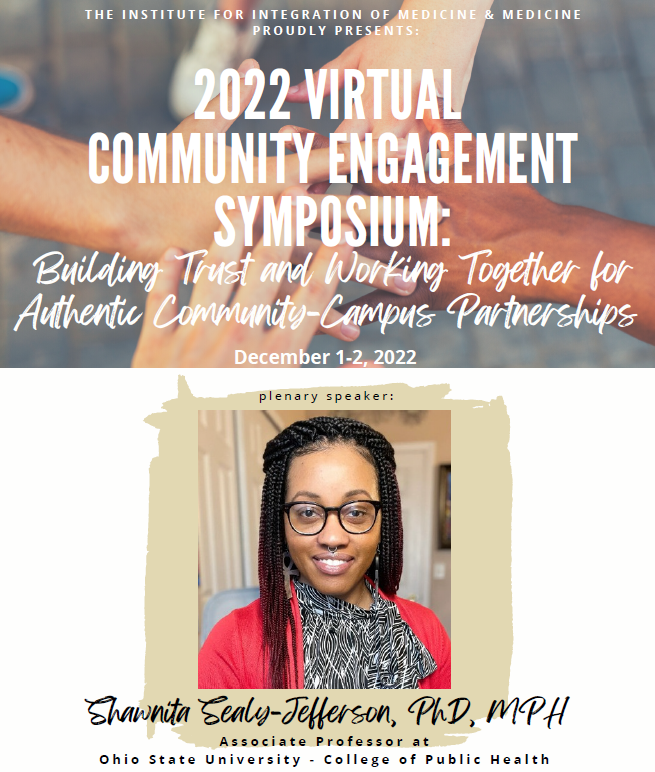 The IIMS is pleased to invite you to the virtual 2022 IIMS Community Engagement Symposium: Building Trust and Working Together for Authentic Community-Campus Partnerships on December 1 and 2, 2022. This free online event is open to community members, healthcare practitioners, researchers, and students!
Plenary Speakers
Academic Investigator: Shawnita Sealy-Jefferson, PhD, MPH – Associate Professor at Ohio State University, College of Public Health
Community Co-Presenter: to be announced, soon
Learning Together! Watch Parties
Make connections and bring important health information to your community! Help bridge the digital divide and host a live watch party of the Symposium in your community. Limited funds available for watch parties held in South Texas and hosted by Community Health Workers. Read more here.
Translational Science 2023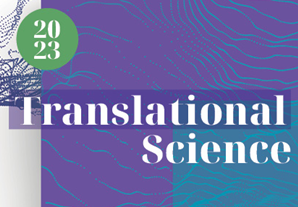 Don't forget to mark your calendars for key Translational Science 2023 dates Tuesday, April 18 - Thursday April 20 in Washington, DC. We're currently accepting submissions for Poster and Scientific Session proposals. Share your research at TS23 through educational posters displayed in the poster hall or a 60-minute concurrent session.
Poster Proposals - Research based posters eligible for a short oral platform presentation or poster presentation and published in JCTS. Deadline for submissions is Monday, November 14th.
NIH NCATS E-Newsletter: October 2022
Please submit any suggestions or comments about the
updated e-newsletter format to iims-ctsa@uthscsa.edu.