Announcing new associate dean for research

Brij B. Singh, Ph.D., joined the School of Dentistry this fall as the associate dean for research and professor in the Department of Periodontics. As the associate dean, Dr. Singh is responsible for the School of Dentistry's research goals, including contributing to the broad body of basic and applied knowledge related to oral health including emphases on the needs of South Texas and disseminating that knowledge; providing opportunities for students and faculty to develop the skills necessary for conducting independent research programs; and developing a national and international leadership role in oral health related research.
Welcoming legacies in class of 2021
We are proud when our alumni carry on the tradition by also having their children study at UT Health San Antonio School of Dentistry. In the class of 2021, we welcomed nine legacy students.
Read more
UT Health San Antonio School of Dentistry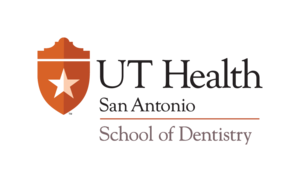 You are receiving this email becasue you are an alumn or friend of the School of Dentistry at The University of Texas Health Science Center at San Antonio. If you no longer wish to receive these emails, please unsubscribe using the link below. © 2017